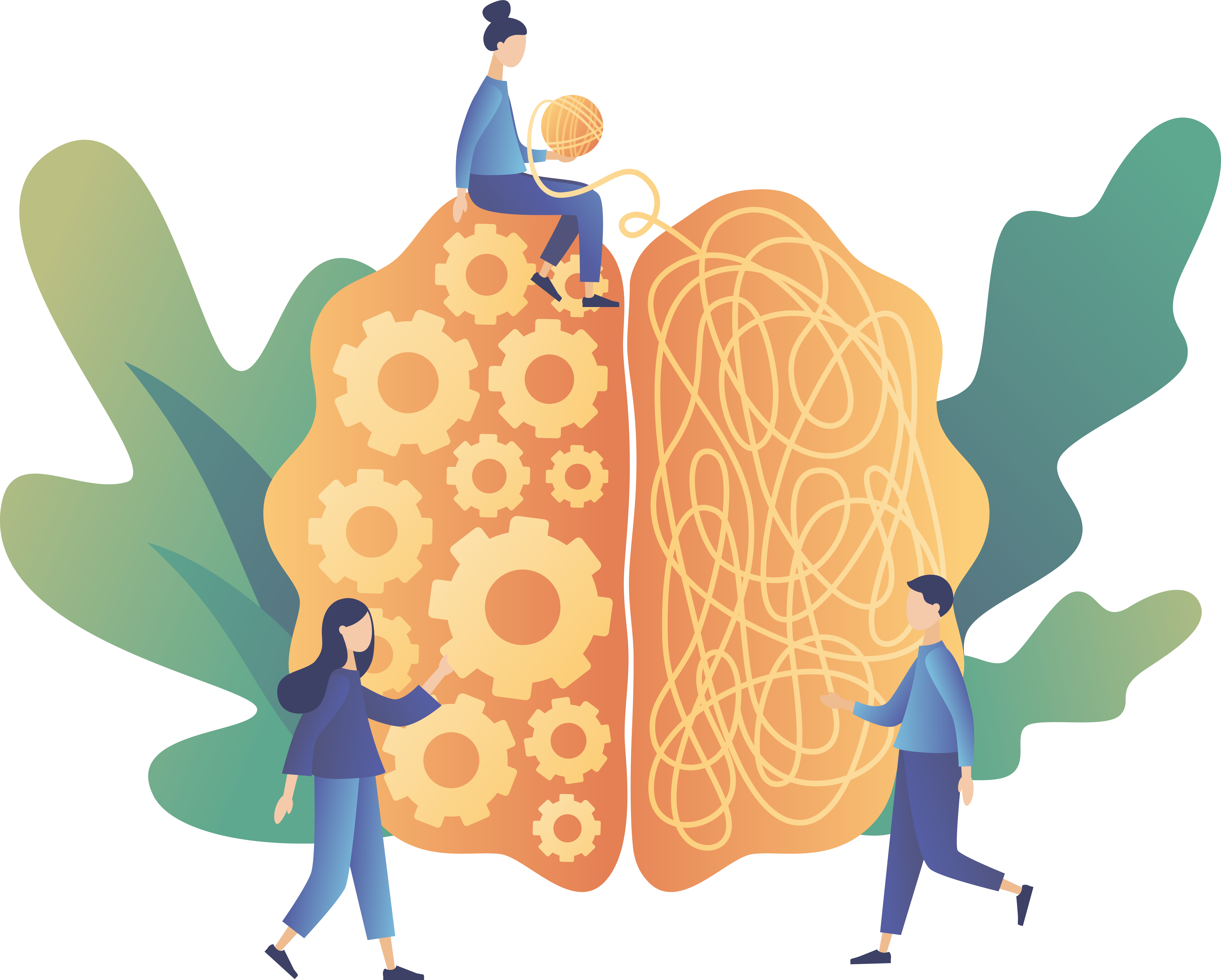 AMHC normalizes and de-stigmatizes mental health within the Asian community.
AMHC aspires to make mental health easily available, approachable, and accessible to Asian communities worldwide.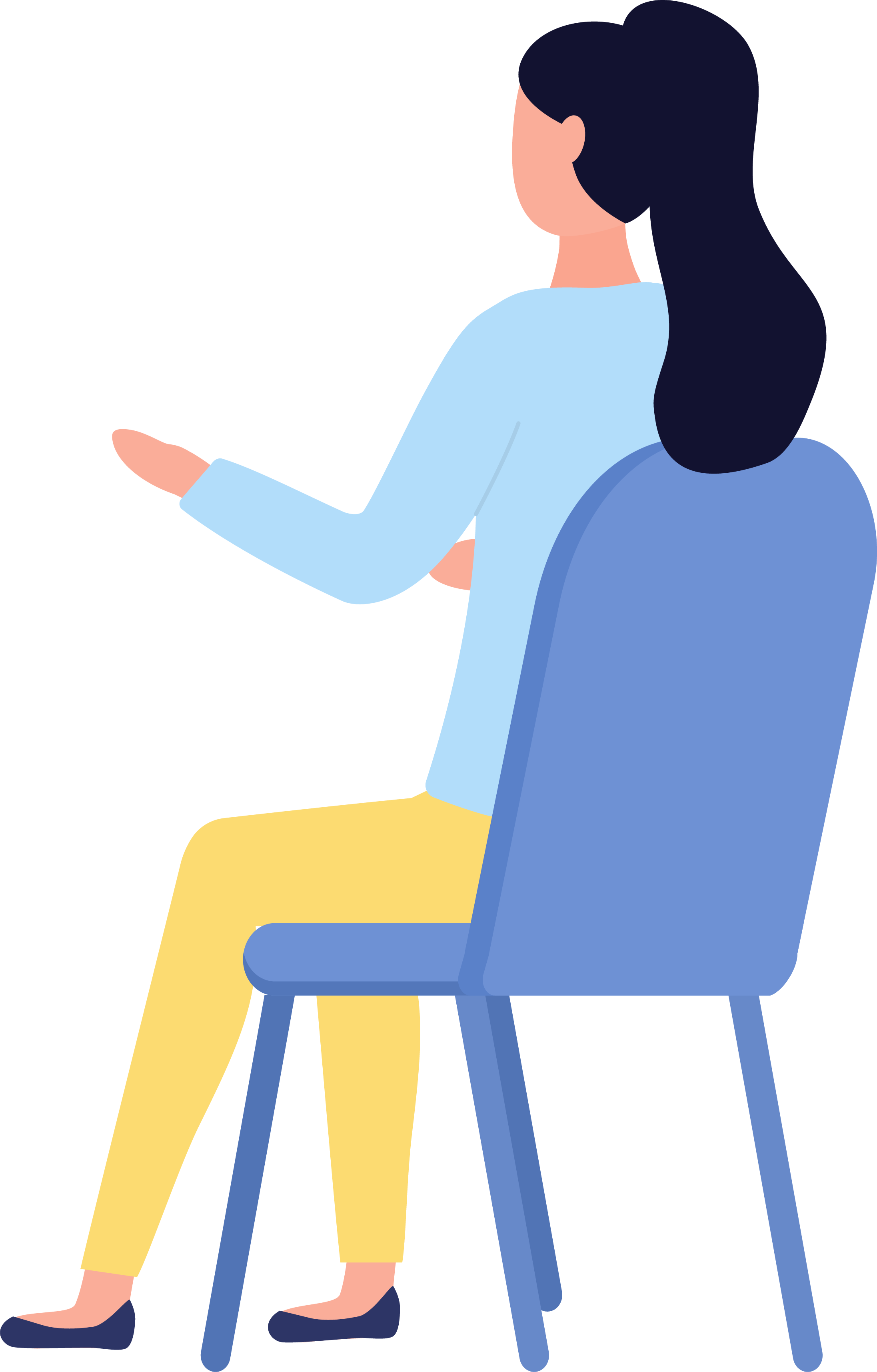 Connecting our inner selves

Creating a supportive and empathetic community

Collaborating with mental health professionals, providers, and organizations

Celebrating our mental health stories as Asians
With the rapid development of and focus on personal well-being in individualistic societies, people are now more aware of the detrimental effects of poor mental health and mental illnesses than ever before.
However, as members of the Asian Diaspora, there are often strong cultural underpinnings related to our mental health experiences that go unaddressed. Mental health issues do not exist in individuals only, and this is especially true for those who come from cultures that value collectivism. Experiences shaped by cultural ideals that value face, achievement, and filial piety are interwoven in the fabric of our understanding of the world. Intertwined with generations of exposure to trauma, these ideals, while not inherently unhealthy, are often expressed in ways that create dissonance for the children of the diaspora who live in increasingly globalized societies. It is apparent that there is a generational and cultural rift in many Asian families, with mental health woven through both overt confrontations and unspoken grievances as a result.
AMHC hopes to help bridge those divides.
We do not need, or want, to do away with centuries of beloved culture and tradition for the sake of mental health. We at AMHC believe in integrating our shared backgrounds with the progressive ideals of emotional well-being and mental health - expressing collectivist ideals while respecting the agency of the individual. It all begins with understanding. Through projects such as our Facebook group, resource library, video web-series, and meetup groups, we hope to not only provide mental health support, but also facilitate the difficult conversations we need to have to move forward together.
The Asian Mental Health Collective is led by a team of passionate and dedicated mental health professionals, advocates, and community leaders.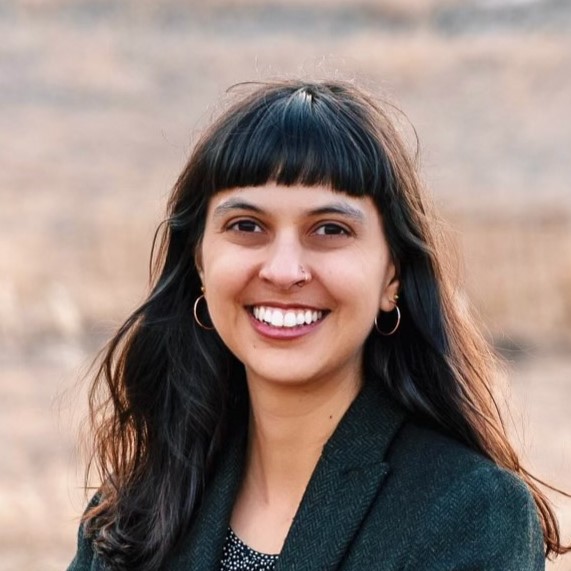 Western South Dakota, USA
Ayesha Meer (she/her) is an Indian South African immigrant to the US. She holds an MPA in Public and Nonprofit Management from New York University, which she completed as a Fulbright Grantee. Before joining AMHC, she served as Executive Director of Artemis House (Victims of Violence Intervention Program) - a domestic and sexual violence shelter and response organization in Spearfish, SD. As the first director of color, Ayesha led Artemis House through transition from providing colorblind services to actively honoring and recognizing the unique experiences of their largely Indigenous clientele. Ayesha is passionate about preventing nonprofit burnout and encouraging boundaries and balance in the workplace.
In her home country of South Africa, Ayesha worked in community organizing around issues of education equality and gender justice. She has held project manager positions at the organizations Equal Education and Olico Education in Johannesburg, South Africa.
In her free time, Ayesha is an avid knitter, home cook and bread baker. She currently lives in Western South Dakota (unceded Oceti Sakowin Territory) with her partner and dog.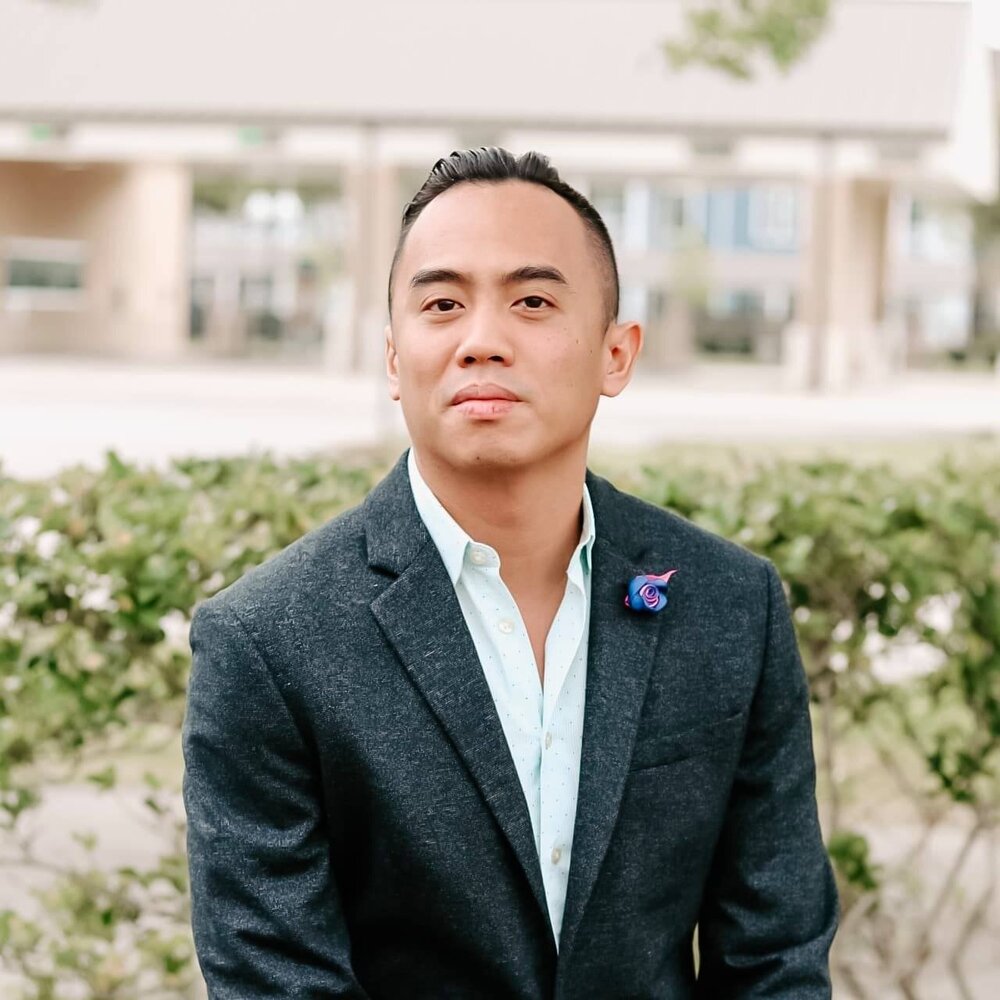 Christopher (he/him/his) is a licensed marriage and family therapist based out of Houston, Texas. He has worked in a variety of settings including non-profit organizations serving low-income populations, and juvenile detention facilities working with sexual trauma and gang violence. Chris currently works in private practice with a broad range of clients.
Christopher is guided by the belief that we are all imperfect people hoping to be better. Sometimes failing, sometimes successful, but always hopeful. Normalizing mental health and vulnerability is a central mission for Christopher, and he feels it is the best way to foster connection.
In his spare time, Christopher wrestles with existential dread, imposter syndrome, and enjoys fishing for big game fish.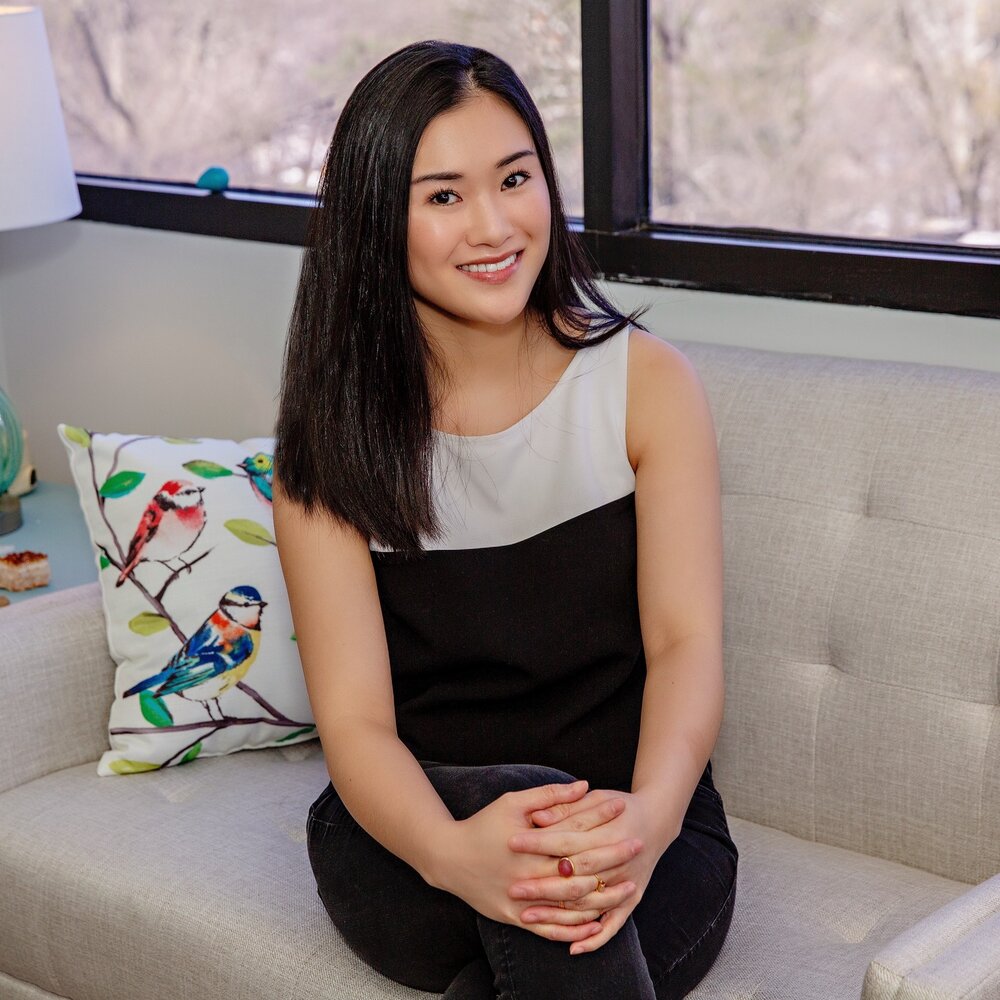 Kaila (she/her/hers) identifies as 2nd generation Chinese American. She completed her graduate education in clinical psychology and social work from Columbia University and the University of Southern California, respectively. Kaila is currently a candidate at the Emory University Psychoanalytic Institute.
A San Francisco native, Kaila is now based in Atlanta where she works as a psychotherapist. In private practice, she works predominantly with AAPI folx on issues pertaining to attachment, stress, and identity. Kaila is passionate about advocating for racial, gender, class, and mental healthcare equity in a variety of settings.
When she isn't working, Kaila can be found cuddling with her three cats, searching for the best eats, and watching the latest cartoon or horror series.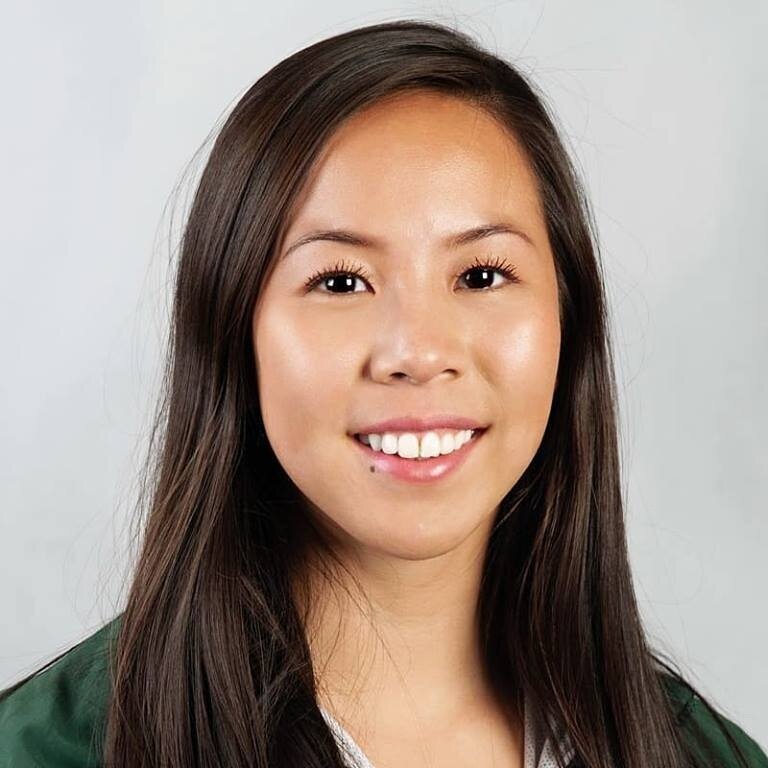 Lisa (she/her/hers) is a first generation Chinese-American based out of Chicago, Illinois.  At AMHC, Lisa serves as the Director of Human Resources. In this role, she supports subtle asian mental health on Facebook and is the Internship and Volunteer Coordinator at AMHC. Inspired by community organizers, Lisa is especially passionate about addressing structural and systemic change. She is dedicated to addressing mental health in a grassroots, community-first manner. Lisa's personal mission is "to do good," and this led her to study for her Master's of Social Work at the University of Chicago. As someone who sees a therapist every week, Lisa aims to help destigmatize mental health in the Asian community by normalizing therapy and conversations about mental health. 
Lisa has served in housing and homelessness for the last 4 years. During her internship experiences in Chicago, Japan, and South Africa, she saw firsthand how factors like the environment, food security, housing, and homelessness affect people all over the world. Witnessing how these structural issues impact society has motivated Lisa to address barriers to mental health access. Lisa is passionate about the intersection of social justice and mental health and currently serves as a Mental Health Justice Organizer at ONE: Northside and as a Civic Engagement Educator at the University of Chicago.
In her free time, Lisa enjoys reading, weightlifting, running, dancing, and cooking.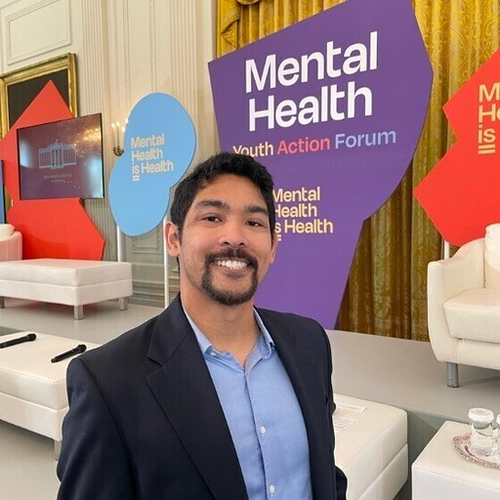 Christian (he/him/his) is a Filipino-American new to the Bay Area hailing from the Greater New York Metropolitan area (specifically by way of the GREATEST New Jersey area). He works at Apple as a project manager and has a personal passion for exploring the intersection of mental health and technology. A 16-year survivor of Major Depressive Disorder, Christian strives to explore new ways of fostering awareness and understanding of mental illness through digital storytelling.
Christian wrote his Master's thesis at Columbia University on the depiction of Depression in video games and their efficacy in promoting empathy compared to other media. Currently, he is designing Virtual Reality experiences that portray mental health disorders through different perspectives. He helped co-found WAVES in NYC in 2019 to create a space to share Asian stories and to destigmatize conversation around mental health.
In his free time, Christian likes to lounge on the couch with some streaming and video games or go completely off the grid into nature.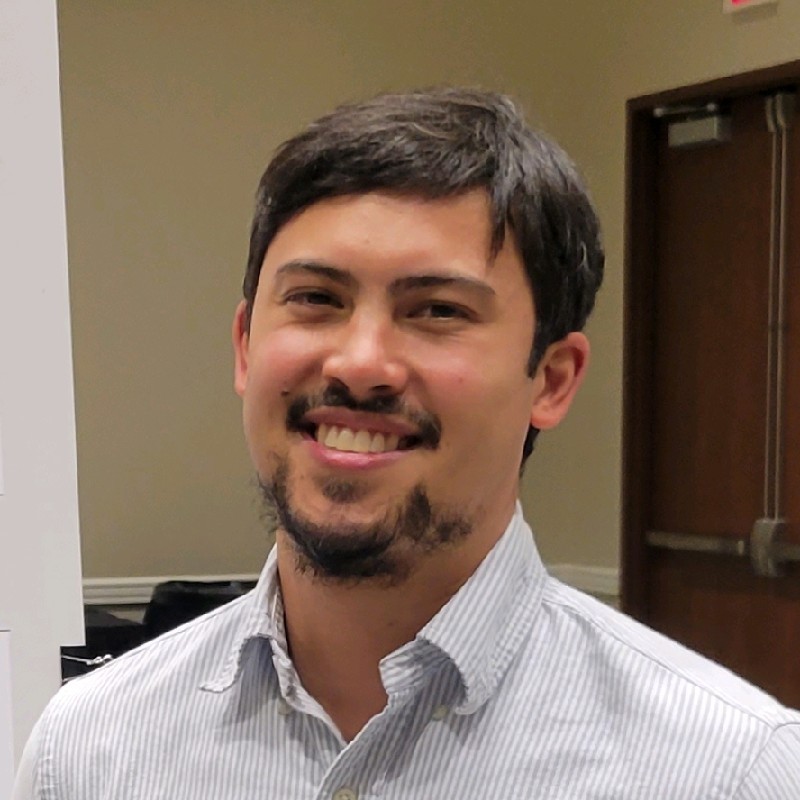 John (he/him/his) is a Filipino-American Technology Consultant in Atlanta, Georgia. He has a Bachelor's degree in Computer Science from The University of Tennessee at Knoxville and has worked with clients around the world to create custom solutions for their digital needs. Currently working for a client in the online education space, he leads a team of developers who support a new data platform from database to data visualization. Stemming from issues of anxiety in the past and a close friend passing due to mental health issues, he has a strong interest in mental health advocacy and destigmatization. His dream is to combine his technology experience with his interest in mental health to help others in his community.
In his spare time, he loves to play music and be outdoors. He plays in a band, has a YouTube channel, and has hiked the Georgia section of the Appalachian Trail.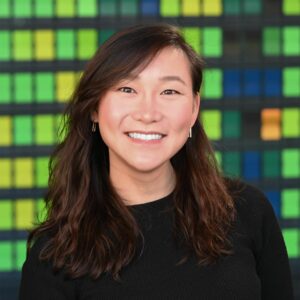 Born in Sichuan, China, Laura (she/her/hers) is a first-generation Chinese Canadian. She is currently a MBA student at the Stanford Graduate School of Business. Previously Laura worked as an investor working with technology and healthcare companies.

Laura has been involved in various ventures and organizations in mental health and women's health. Through her own journey recovering from an eating disorder as a teenager, Laura saw first-hand the stigma and challenges in accessing proper mental healthcare amongst many Asian families. She became passionate about harnessing her lived experience to support others and bring more open conversations, awareness, and access to mental healthcare to her communities. As one of the early founding members, Laura oversaw the finance and fundraising of AMHC in the past years and she is excited to be part of the continued growth of AMHC.

In her free time, Laura enjoys running, hiking, skiing, trying out coffee spots, and spicy food in the city!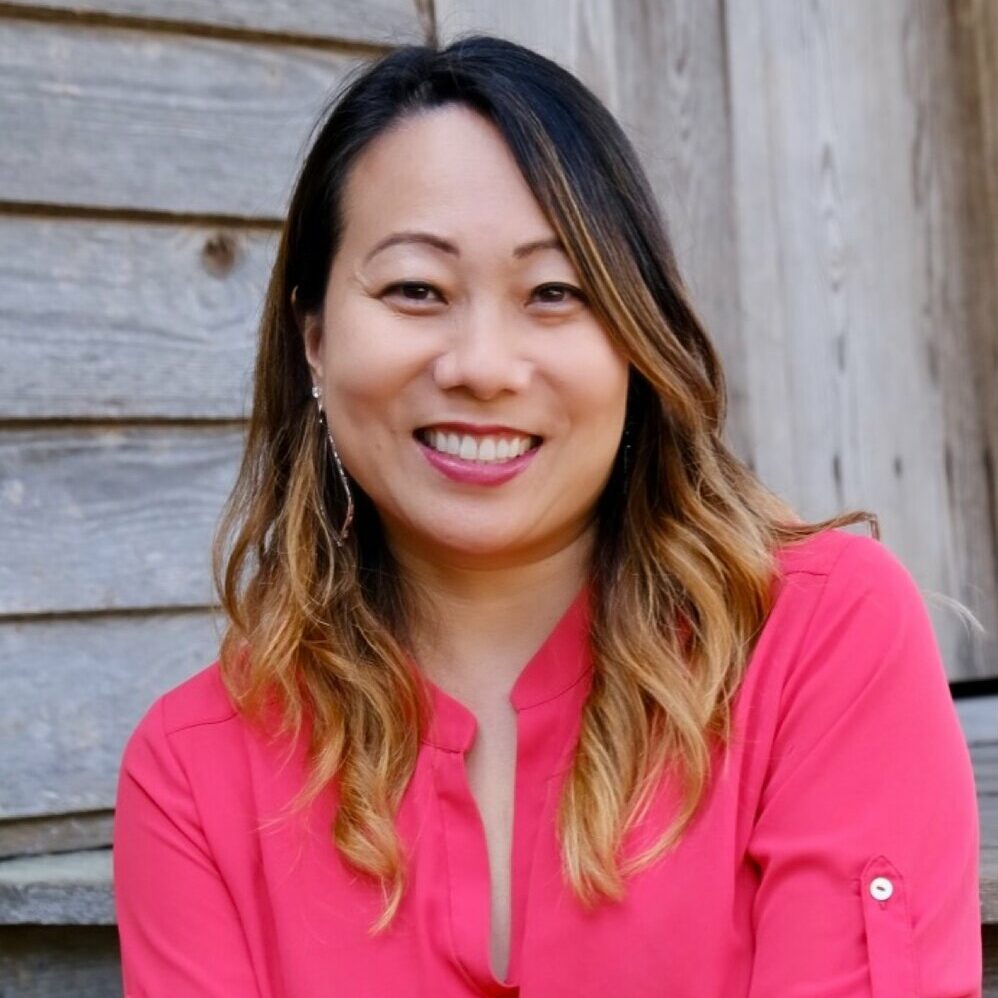 Jeanie Y. Chang
LMFT, CCTP, CIMHP
Jeanie Chang is a Licensed Marriage and Family Therapist and Founder of Your Change Provider, PLLC®, an interdisciplinary practice founded on solutions and her unique framework Cultural Condence®. Jeanie is a bestselling author and an accomplished international speaker for corporations, community organizations, and colleges on topics such as burnout, resilience, mindfulness, stress, and mental health conditions including anxiety, depression, and suicidality. Jeanie is also a McKinsey & Company external faculty and leadership coach, corporate wellness and DEI consultant, and clinical expert for college student organizations. In addition, she is a teacher on Headspace, and provides support groups around the country for DEI and AAPI leaders as well as journalists.
Jeanie founded the national Cultural Confidence® program which she created to provide psychoeducation in all sectors from corporate to schools. She has presented her trademarked curriculum for corporations such as Cisco, Eaton, Hallmark, Lenovo, Microsoft, National Football League, Salesforce, SAS Institute, Inc., SC Johnson, and Truist. She has also spearheaded her program for non-profits including the Asian American Journalists Association (AAJA), the Council of Korean Americans (CKA), The Society of Asian Scientists and Engineers (SASE), and the National Association of Asian American Professionals (NAAAP). This year, Jeanie launched her own YouTube Channel called, "Noona's Noonchi" where she does a deep dive into Korean dramas from a mental health perspective. Her first book, A is for Authentic: Not for Anxieties or for Straight A's, is a #1 international bestseller on Amazon.
Jeanie is a Certified Integrative Mental Health Professional (CIMHP) and a Certied Clinical Trauma Professional (CCTP) with experience in grief and trauma. In addition, Jeanie holds specialized training in Mindfulness Based Stress Reduction (MBSR). Jeanie followed a calling in mental health after a diverse career path. She rst started as a broadcast journalist in Washington, DC, then went on to attend business school. Her work in the corporate sector includes business operations, marketing, public relations, and client success management.
Jeanie is an active volunteer in the Asian American community. She serves as President and Board Chair of Asian Mental Health Collective (AMHC) and co-leads the Women's Affinity Group for the Council of Korean Americans. She is also the founder of the Self-Care & Wellness program for NAAAP. Recently, Jeanie founded her own non-profit organization called, Authentic Self-Care & Wellness, Inc. whose mission is to support non-profits and its leaders around the country.
For her own self-care, Jeanie loves watching K-Dramas and kayaking with her husband of 23 years and spending time with her four kids ages 14 - 21.
919-867-1191 | YourChangeProvider.com | connect@yourchangeprovider.com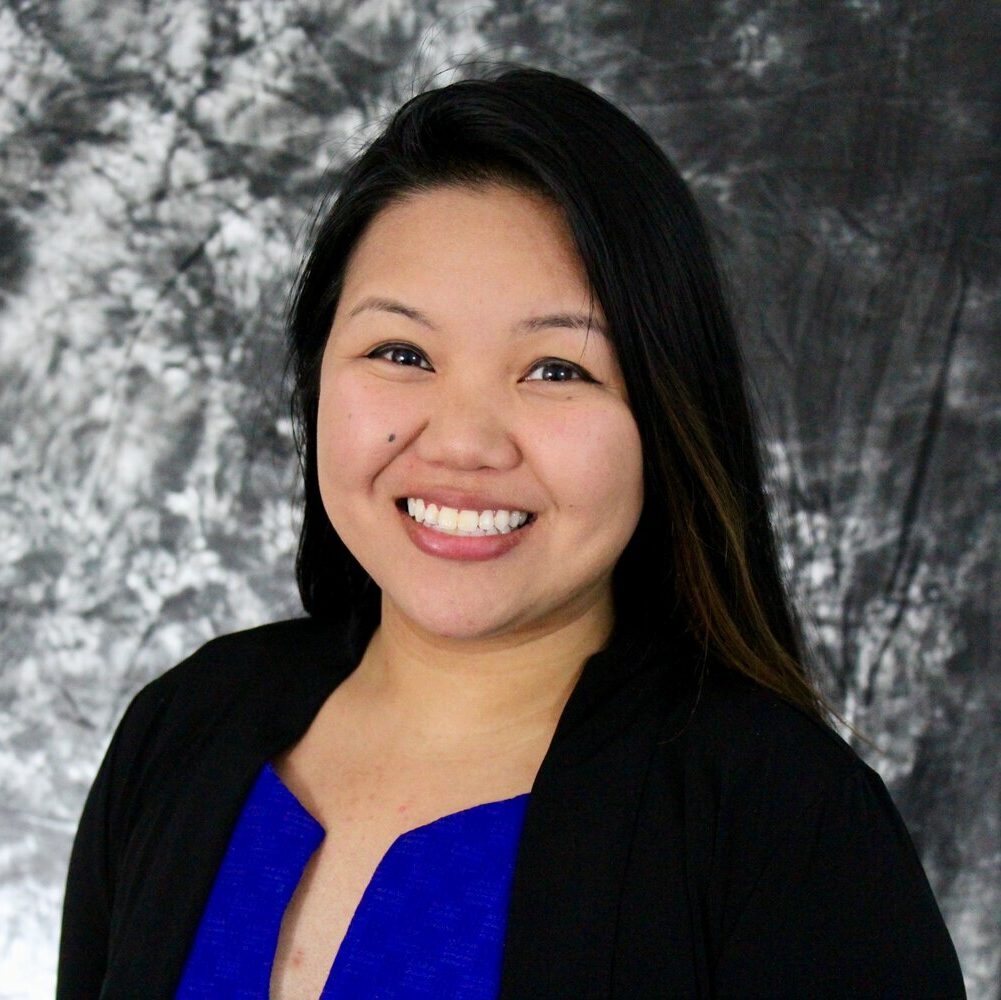 Krystle (she/her/hers) is a strong advocate for mental health and addressing disparities experienced by underserved and under-represented communities. Krystle is currently a full-time Program Specialist for Georgetown University's Center for Child and Human Development where she coordinates the day-to-day operations of the Center of Excellence for Infant & Early Childhood Mental Health Consultation. Prior to working at Georgetown, Krystle worked as a senior project coordinator for the National Council for Behavioral Health and consultant for the Substance Abuse Mental Health Services Administration. Krystle has served as an Ambassador for the White House Initiative on Asian Americans & Pacific Islanders during the Obama Administration, Steering Committee Member for the National Network to Eliminate Disparities in Behavioral Health, and currently serves as a Health Equity Ambassador for the American Psychological Association.
Krystle's mental health advocacy and non-profit leadership expands to the Filipino American community as COVID-19 Task Force Fellowship Director for the Filipino Young Leaders Program (FYLPRO), Advisor to the Filipino Intercollegiate Networking Dialogue, Inc's (FIND, Inc) Alumni Network, and Coach for the National Federation of Filipino American Association's Empowering Pilipino Youth through Collaboration (NaFFAA EPYC) program. She is the former Region Chair for NaFFAA's Capital Region, Board Director for FYLPRO, and President of the Philippine American Foundation for Charities, Inc.
Raised in the Washington D.C metropolitan area, Krystle graduated from the University of Maryland, College Park with a B.S in Neurobiology & Physiology. Krystle attributes her passion for community building to the university's Filipino American History & Biography course, Multicultural Involvement & Community Advocacy Office, and the Filipino Cultural Association.
Krystle's self-care ranges from watching the latest reality cooking and singing shows to going on adventures with her pup, either by car or online video game.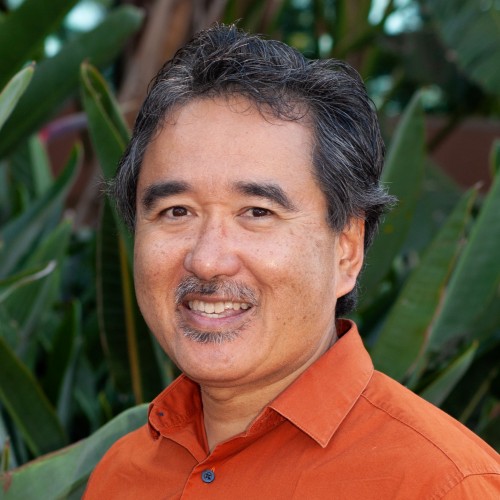 DJ works as a strategy consultant with nonprofits to increase their effectiveness in using the latest digital tools for innovative breakthroughs. He delights in sharing his life experiences in the philanthropy and nonprofit sectors, especially to empower Asian American communities. His advocacy for mental health emerged from his own personal lived experiences, recovery, and actively engaging in on-going self-care.
DJ is also co-founder and co-host of the Erasing Shame podcast, where we have honest talk for healthy living—emotionally, relationally, mentally, personally, DJ authored a book, MultiAsian.Church: A Future for Asian Americans in a Multiethnic World. And his personal life goals are M.S.G = multiethnic diversity + erasing shame + generosity.
1 sentence self-care = For his self-care, he sleeps restfully for 9 hours, plus an afternoon siesta whenever possible.