While Western societies are embracing the emergent self-care movement, members of the Asian diaspora continue to struggle with strong cultural barriers to mental health treatment. Cultural values like face, achievement, and filial piety undeniably shape our individual perceptions of mental health.
While we do not believe they are inherently wrong, we acknowledge that such values are often translated and expressed in ways that create dissonance for individuals (such as third culture kids) attempting to adapt to multicultural societies. If left unaddressed, these unique cultural struggles can and do lead to mental health issues.
We invite you to join us in destigmatizing mental health by participating in our first-ever virtual conference. The theme of transformations, or TransformASIAN, speaks to our belief in the importance of honoring culture-specific experiences and celebrating recovery.
Keynote Speech - Lisa Ling
Lisa Ling is the executive producer and host of This is Life with Lisa Ling on CNN. For five seasons prior, Ling executive produced and hosted Our America on OWN: the Oprah Winfrey Network. As the former field correspondent for The Oprah Winfrey Show and contributor to ABC News' Nightline and National Geographic's Explorer, Lisa Ling has reported from dozens of countries, covering stories about gang rape in the Congo, bride burning in India, the Lord's Resistance Army in Uganda and the Mara Salvatrucha (MS-13) gang in Central America, among other issues that are too often ignored. Lisa is the co-author of Mother, Daughter, Sister, Bride: Rituals of Womanhood and Somewhere Inside: One Sister's Captivity in North Korea and the Other's Fight to Bring Her Home, which she penned with her sister, Laura. She is also a co-founder of SecretSocietyofWomen.com, and a contributor to ivolunteer.org.
Follow her on @lisalingstagram
Given the impact of COVID-19, community-specific xenophobia, national protests, and the presidential election — to say 2020 was a challenging year would be an understatement. Panelists will discuss the societal ramifications of power structures affecting communities who experience marginalization and explore how current events shape mental health narratives within the Asian diaspora.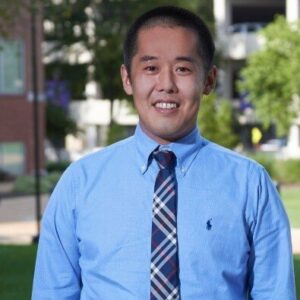 Asian Mental Health Collective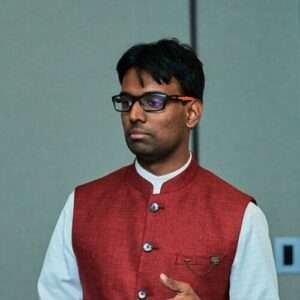 Asian Mental Health Collective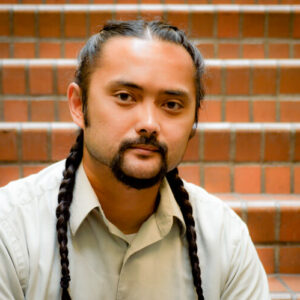 University of Alaska, Anchorage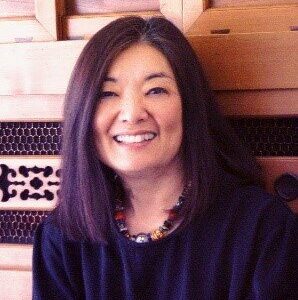 National Asian American Pacific Islander Mental Health Association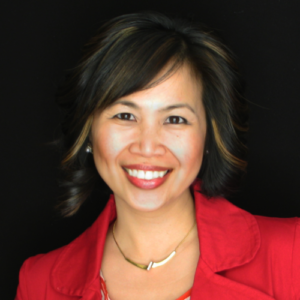 Filipinx Mental Health Initiative - Solano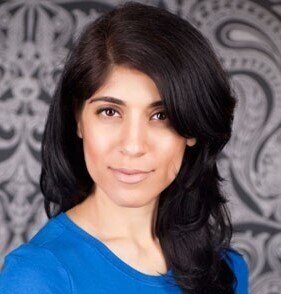 Sociocultural Panel
Steven Zou (he/him) is a 1.5-generation Chinese-American and is currently in his last year of pharmacy school at St. Louis College of Pharmacy. During Steven's early years here in the States, mental health was always a mystery to him and his family as it was not part of the culture that Steven grew up with. However, as he faced challenges during the transition from high school to undergrad, his roommate recommended that he should talk about the challenges with a counselor. Steven decided to try it and he has never looked back at it ever since. He is very interested in the different forms of pharmacotherapy agents that are utilized for mental health, including the utilization of long-acting injectable antipsychotics in the treatment of schizophrenia. After graduation, Steven would love to incorporate mental health into his practice, especially working with the Chinese-American community.
---
Deep Tripurana is a Queer Trans-Hijra South Asian American born in Southern India and mostly raised in northern, Illinois. They attended Lawrence University for a B.A. in Biomedical Ethics, looking at holistic analysis of decisions within healthcare fields through the lens of all stakeholders, historical context, and culturally transformative policies. Growing up in a household of alcoholism, domestic violence, child abuse, and ableist narratives, Deep struggled to put words to their mental health issues at that time from post-traumatic stress disorder to major depressive disorder. Currently, Deep is focusing on graduate and medical school applications with the long-term goal in providing clinical care, policy implementation, and community advocacy for children of trauma backgrounds that highlights ethnic ancestry, sociobiological bond restoration, and community resilience/reparations.
---
Dr. DJ Ida has worked with AAPIs for over 45 years. She received her doctorate in clinical psychology and serves as Executive Director National Asian American Pacific Islander Mental Health Association where she focuses on health disparities and improving the current mental health workforce. She works closely with community based organizations around the country and received the Robert Wood Johnson Award for Health Equity and was the primary author for the Office of Minority Health's Integrated Care for AANHPIs: A Blueprint for Action. She helped develop Growing Our Own to train clinicians on how to provide culturally and linguistically appropriate services; Achieving Whole Health to train community members to become Wellness Coaches; and the Mental Health Interpreters Training to train interpreters working in mental health settings.
---
(she/her) is a licensed clinical psychologist, psychotherapist, and coach. In 2019-2020, Dr. Celestial served as the Chair of the Filipinx Mental Health Initiative in Solano County (FMHI-Solano), a community-driven coalition to empower and educate the Filipinx community about mental health. In 2013, Dr. Celestial was awarded the Minority Fellowship by the American Psychological Association for her commitment to behavioral services to marginalized communities. She is one of the bestselling authors of The Filipino Instant Pot Cookbook. Dr. Celestial was born on Guam, Chamorro land, to parents from Cebu and Cavite, Philippines. She is a settler in Ohlone Territory in the San Francisco Bay Area. She is a wife/partner, mother, and kapatid/sibling. Find her on IG: @jeanniecelestial #celestialjourneys | Email: celestialphd@gmail.com
---
E.J. R. David, PhD is a Professor of Psychology at the University of Alaska Anchorage, with his primary duties being with the PhD Program in Clinical-Community Psychology that has a Rural, Cultural, and Indigenous Emphasis. Dr. David has published theoretical and empirical works on Racial or Ethnic Minority Psychology, including four books: Brown Skin, White Minds: Filipino -/ American Postcolonial Psychology (2013; Information Age Publishing), Internalized Oppression: The Psychology of Marginalized Groups (2014; Springer Publishing), The Psychology of Oppression (2017; Springer Publishing), and We Have Not Stopped Trembling Yet (2018; SUNY Press).
---
Nosheen Hydari is a Licensed Marriage & Family Therapist, AAMFT-Approved Supervisor, Owner and  Psychotherapist of Nosheen Hydari Therapy, with offices in the Loop and Wicker Park. For the past 8  years, she has worked primarily with individuals and couples around issues of identity, differentiation, attachment, infidelity, and depression/anxiety. She has a particular focus on the experience of multiculturalism. 
Nosheen has past experience in Public Mental Health, with a background in treating trauma and managing crisis due to violence and poverty caused by systemic racism. She has worked in a multitude of mental health settings, including public health clinics, hospital systems, correctional facilities and community mental health agencies all over Chicago. She was selected as a "Champion of Change", aprestigious award given by President Obama and the Obama White House, and subsequently worked in collaboration with the Obama White House and Obama Foundation, as well as other local community organizations, on efforts to prevent gun violence. Nosheen has a M.S. in Marriage & Family Therapy from Northwestern University, and a B.A. in Communication from DePaul University.
Asian identity is becoming much more complex as invisible intersectional groups are surfacing with their stories challenging traditional frameworks of Asian communities. In this discussion, panelists will discuss how community engagement plays an integral part in the Asian diaspora to change how we view ourselves, each other, and our place in a shifting landscape of western society.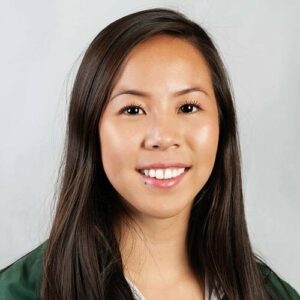 Asian Mental Health Collective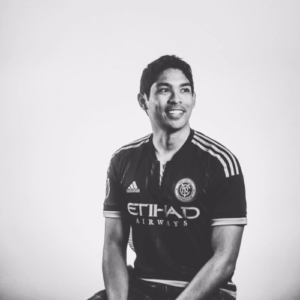 Asian Mental Health Collective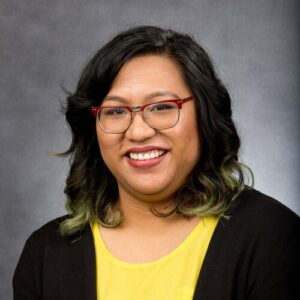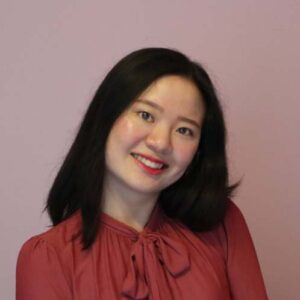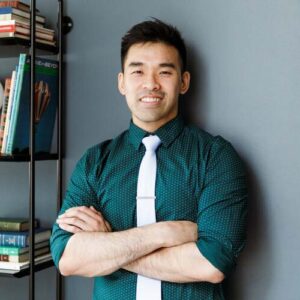 New York Coalition of Asian American Mental Health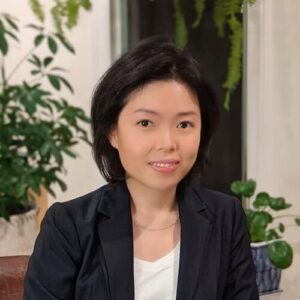 Korean Community Services
Community Panel
Lisa is a first generation Chinese-American based out of Chicago, Illinois. At AMHC, Lisa serves as the Director of Human Resources, where she supports subtle asian mental health and manages volunteers. Inspired by community organizers, Lisa is passionate about addressing structural and systemic change. She is dedicated to addressing mental health in a grassroots, community-first manner. Lisa's personal mission is "to do good," and this led her to study for her Master's of Social Work at the University of Chicago. After serving in housing and homelessness for the last 4 years, Lisa also serves as a Mental Health Justice Organizer at ONE: Northside and as a Civic Engagement Educator at the University of Chicago. As someone who sees a therapist every week, Lisa aims to help destigmatize mental health in the Asian community by normalizing therapy and conversations about mental health.
---
Christian is a producer at Apple living in the Bay Area. A 15-year survivor of Major Depressive Disorder and Generalized Anxiety Disorder, Christian advocates for mental health de-stigmatization and normalization as the Chief Marketing Officer for the Asian Mental Health Collective and co-founder of the in-person mental health meetup group WAVES. He has a particular interest in the intersection of digital and mental health awareness and looks to create game-based experienced exploring mental health. He received his B.A. in Science, Technology & Society at the University of Pennsylvania and his M.A. in Educational Technology at Columbia University.
---
Sharon Jiae Kim is the Chief Impact Officer at Mustard Seed Generation (MSG), a faith-based nonprofit organization that exists to spark dialogue around mental health in the Korean American community. Growing up as a global nomad, she experienced hardships that many Third Culture Kids go through, namely a sense of rootlessness and identity crisis. Through those experiences, she became passionate about raising awareness of cross-cultural kids to mono-cultural parents and strengthening parent-child relationships. At MSG, she leads bilingual and bicultural workshops and conferences for Korean American parents, students, and community leaders. She received her Ed.M. at the Harvard Graduate School of Education and is a certified Mental Health First Aid Instructor.
---
Yuna Youn, LCSW is Interim Assistant Director for the Mental Health Clinic at the Korean Community Services of Metropolitan New York, Inc. (KCS) and Resource Navigator Supervisor with the NYC COVID Test+Trace Program. KCS provides wraparound services through partnerships with community leaders, organizations, and government agencies. KCS' Mental Health Clinic is the only Article 31 clinic targeting the Korean community through bilingual treatment, addressing barriers, and raising awareness. Yuna is Co-Chair of the Professional Development Group for the NY Coalition for Asian American Mental Health providing academic programming and community organizing frameworks for Asian identified mental health practitioners. She was a therapist at Rikers Island for 5 years and a CDC CARE Ambassador during Ebola. Yuna maintains a private practice and received her BA from Columbia University and MSW from NYU.
---
Daniel Tanh, LCSW, is a clinical social worker in NYC working in community mental health and in his own private practice doing therapy, advising, and consulting. He believes that mental health is about overall wellness and incorporates social justice as part of his practice. As the son of immigrant parents, he has witnessed firsthand the challenges people face in asking for help and finding quality support even without a pandemic. Because of his identity as an Asian American, in addition to his community organizing efforts, his mental health support strategies hone in on the ways that societal ideologies, community institutions, interpersonal interactions, and internalized beliefs can prevent or promote individual and community prosperity and health.
---
Alex is a Filipino-Canadian mental health advocate, planning and executing youth mental health and campus mental health education and awareness initiatives with Kids Help Phone from 2012 to 2015 and with Jack.org since 2015. She is currently the Social Media Manager for Asian Mental Health Collective and both the Youth and Family Engagement Coordinator & Communications Coordinator for Kickstand, a new initiative bringing the integrated youth services care model to Alberta, Canada.
---
Krystle is a strong advocate for mental health and addressing disparities experienced by underserved and under-represented communities. Krystle is currently a Program Specialist for Georgetown University's Center for Child and Human Development, consultant for the Substance Abuse Mental Health Services Administration (SAMHSA), Health Equity Ambassador for the American Psychological Association, and Steering Committee Member for the National Network to Eliminate Disparities in Behavioral Health. Her mental health advocacy and leadership expands to the Filipino American community as COVID-19 Task Force Fellowship Director for the Filipino Young Leaders Program (FYLPRO), President for the Philippine American Foundation for Charities (PAFC), and Task Force Member of the National Alliance for Filipino Concerns – DC Chapter. Raised in the D.C metropolitan area, Krystle graduated from the University of Maryland, College Park with a B.S in Neurobiology & Physiology. Krystle attributes her passion for community building to the university's Filipino American History & Biography course and Filipino Cultural Association.
---
Erlinda Delacruz works as a Campus Advisor at the JED Foundation. She liaises with different colleges across the nation to advise on promising practices to protect emotional health and prevent suicide for teens and young adults. Her previous experiences include training development, student advocacy, and facilitations or workshops around identity, cultural humility/competency, and mental health in People of Color. She has held positions in residence life and multicultural affairs at St. Peter's University and Columbia Mailman School of Public Health. Erlinda grew up in both Houston, TX and Phoenix, AZ. She received a B.A. in Sociology with a minor in Film Studies and a M.A. in Mental Health Counseling from Boston College.
---
Amy has been working in the mental health space as a passionate advocate and leader for over 4 years. Having struggled with her mental health and family issues growing up, Amy wanted to make a difference in her community. As a former participant of Jack.org's programs, she's spoken on stage to hundreds of young leaders, appeared on live TV and delivered several mental health talks. Over the past 1.5 years, she's continued to empower the network through her job as a program coordinator. In this role, she developed a successful workshop on self-care and created content for Jack.org's training programs while mentoring speakers and chapters in Toronto. Outside of work, Amy can be found making fun videos for her new Youtube Channel, 小mimi (xiaomimi) and learning about digital strategy and communications"
Hustle culture often undermines our ability to imagine ourselves as more than just productive members of society. Through work or school, we are forced to face our personal identities, professional goals, and mental health narratives. How can we find balance among these three? Panelists will share how they have been able to navigate their own journeys towards personal and professional growth.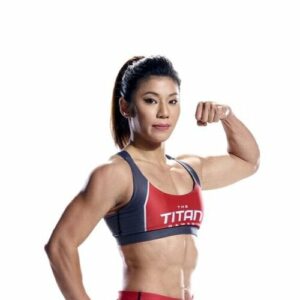 Professional Powerlifter, NBC Titan Games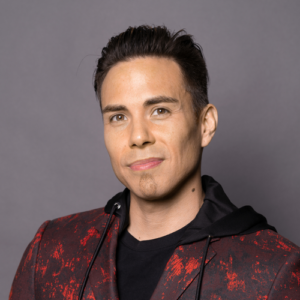 8x Olympic Medalist Speed Skater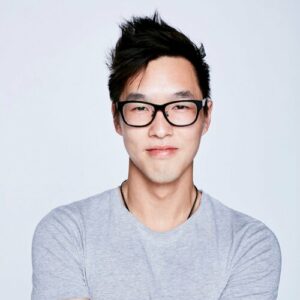 Director and Film Maker, Wong Fu Productions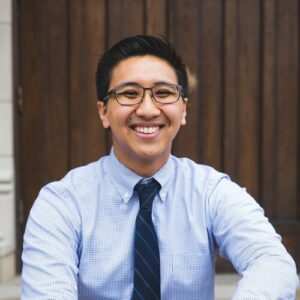 PhD Candidate, Clinical Psychology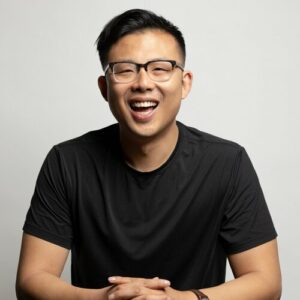 Author, A Kids Book About Change
Career Panel
Lucia Liu is the Founder & CEO of Rock The Boat (www.gorocktheboat.com), a podcast and community organization focused on Asians who challenge the status quo. Her community consists of Asian American leaders, entrepreneurs, entertainers, and executives. She has interviewed prominent guests such as Andrew Yang, Adele Lim (screenwriter of CRA), Kevin Lin (Cofounder of Twitch and Gold House), and many more. In addition to podcasting, Lucia leads the CXO network at Moralis Capital, a small check Angel firm that provides oversized value. She is also an independent consultant to various tech startups mainly in FinTech. Prior to starting Rock The Boat, Lucia was Chief of Staff and VP of Business Development at two Series A startups. She is on the advisory board of Firneo BD Community. In her former life, she was a chocolatier for her own Chocolate brand Lululosophy, and a Product Manager at American Express. When Lucia's not hosting events or producing the podcast, she can be found in the kitchen making tasty treats.
---
Reinvention is the core of Apolo Anton Ohno. A skill learned over a decade of Olympic speed skating competition to become the most decorated US Winter Olympian of all time, Apolo continually adapts that performance mindset to ongoing personal and professional growth. He has driven his acumen to become a global cross-industry entrepreneur, a successful sports broadcaster and television personality, a NYT best-selling author, and a life-long scholar inside and outside the university setting. Apolo leverages these experiences to educate and inspire organizations in fostering a sustained leadership mindset to overcome today's dynamic business challenges.
---
As a co-founder of the digital production company and popular YouTube Channel, Wong Fu Productions, Wesley Chan has been a strong voice for the Asian American community for over 15 years. In addition to writing, directing, and producing a wide range of inspiring films, Wesley continues to champion creative expression that can have a positive impact on our lives and our world.
IG / Twitter: @thewesleychan
http://www.youtube.com/wongfuproductions
https://www.wongfuproductions.com/
---
David Kim was born in South Korea, but now resides in Silicon Valley with his wife and two daughters. He is the author of A Kids Book About Change, where he shares the story of navigating many changes as an immigrant and provides a space for families to process feelings.  His book was selected by Oprah as #OprahsFavoriteThings of 2020.  He is also a pastor and a certified Enneagram coach -- passionate about helping individuals, teams, and organizations grow in self-awareness, vulnerability, communication, and emotional strength. He is a recovering workaholic and is passionate about the integration between faith, family, career, mental health, and friendship. You can find him @davidjanghyunkim on Instagram/Facebook, and davidjanghyunkim.com
---
Emily Hu is a first-generation American and the child of Taiwanese immigrants. Growing up, she experienced the stereotypical Asian pressures to succeed and to conform--so much so, that she graduated from Duke University at the age of 22 with a Master's Degree in Biomedical Engineering. However, Emily eventually decided she wanted to live on her terms and at the age of 33, she quit her job as an engineer at a Silicon Valley startup to become a professional powerlifter. Within less than a year, Emily broke 3 All-Time World Records, won many sponsorships, and was eventually recruited by NBC to be the first Asian American female athlete on the inaugural season of the Rock's Titan Games. IG: @amithebenchbrah
---
Gabe Corpus is a Filipino Doctoral Candidate in Clinical Psychology. He currently pursues a career as a psychologist who is dedicated to improving mental health treatment for Asian American Pacific Islander populations, primarily Filipinx communities and college students. This drive to serve as a clinician is primarily motivated by family experiences of serious mental illness and his belief in the transformative potential of therapy. As an aspiring leader, he developed the Education and Training Council within the Asian American Psychological Association and served as a student representative for the Division of Filipinx Psychologists, presenting to professional and community audiences. He hopes to eventually use his expertise on AAPI mental health to educate others via educational video web series and destigmatize mental illness among Filipinx communities.
Mental health and its treatment have long been a stigmatized wedge splintering generational bonds in Asian families and preventing individuals from seeking help. Panelists will discuss topics including the therapeutic process, types of treatment, and how to share your mental health needs with your loved ones.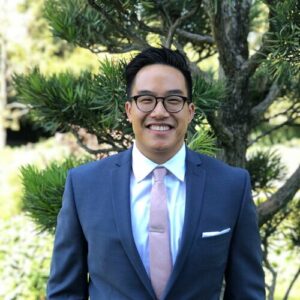 Youth and Opportunity United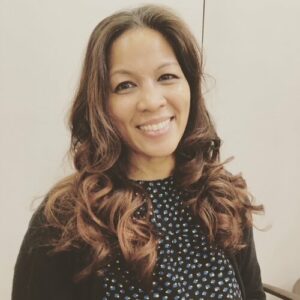 Richelle Concepcion, Psy.D., MPH
Asian American Psychological Association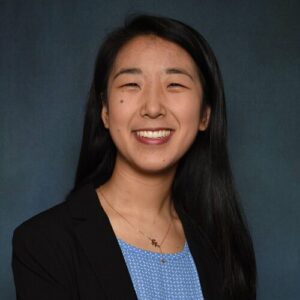 New York Coalition of Asian American Mental Health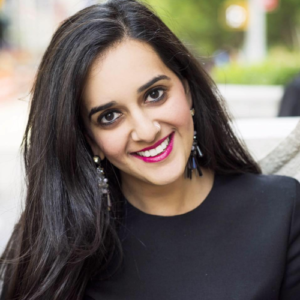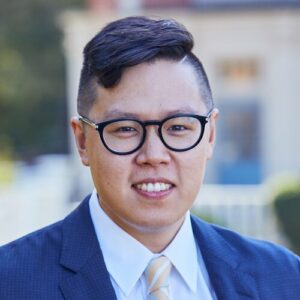 McLean Hospital, Harvard Medical School
Therapy Panel
Nghia is a Licensed Clinical Social Worker in the state of Illinois. He has spent most of his career working with children and families as a Social Worker and Therapist in community based mental health settings. He has worked with Vietnamese American communities throughout the continent as a former Internal Vice President of the Union of North American Vietnamese Student Associations and he has spent over a decade supporting Vietnamese adoptees through his work with the Catalyst Foundation's Heritage Culture Camps. As he transitions into private practice he hopes to focus his clinical work to support folks in the adoption constellation and/or come from immigrant families. Nghia earned his Master's of Social Work from California State University – Long Beach and his Bachelors of Science in Biology from the University of Minnesota.
---
Rayna Wang (she/her/hers), LMSW, has extensive experience providing therapy and care coordination for children and adolescents from immigrant backgrounds, in public schools and outpatient mental health settings. Rayna also spent one year living abroad in Shanghai, providing psychotherapy to individuals at an inpatient psychiatric hospital. She hopes to incorporate her clinical knowledge and cross-cultural work experiences into future research projects at the program and community levels. As the Co-Chair of the New York Coalition for Asian American Mental Health (NYCAAMH) Professional Development Group, she continues to engage in conversations with colleagues to apply anti-oppressive frameworks in clinical and community settings. Rayna earned a Master's in Social Work from New York University and her B.A. in applied psychology and human development from Boston College's Lynch School of Education.
---
Geoffrey Liu is a psychiatrist at McLean hospital in Belmont, MA and Instructor at Harvard Medical School. Clinically, he works in the McLean partial program, which works to transition patients in the hospital back into the community. He is trained to provide specialty care to patients with personality disorders and competent cross-cultural care. He is also on faculty with the Massachusetts General Hospital Cross-Cultural Student Emotional Wellness center (mghstudentwellness.org) which is dedicated to education, consultation and research specifically focused on Asian American mental health.
---
Richelle Concepcion, Psy.D., MPH is a licensed clinical psychologist who works at Tripler Army Medical Center in Honolulu, Hawaii. She previously worked in a number of clinical settings including the Desmond Doss Health Clinic at Schofield Barracks in Hawaii, Naval Hospital Camp Pendleton's Deployment Health Center and Patton State Hospital in California. Dr. Concepcion is President of the Asian American Psychological Association and held leadership positions within the organization such as Convention Co-Chair, Board Member and Vice President. She is a Clinical Representative with the Hawaii Psychological Association and a member on the American Psychological Association's Advisory Committee on Colleague Assistance. She is a Public Health Officer with the Hawaii Air National Guard where she has also served as a Violence Prevention Implementer trainer and Emergency Management Liaison.
---
Sahaj Kohli is the founder of Brown Girl Therapy (@browngirltherapy), the first and largest mental health and wellness community organization for children of immigrants. In this work, Sahaj creates resources that promote bicultural identity exploration and destigmatizes therapy in immigrant communities. Sahaj is also a second-year master's student at The George Washington University where she studies clinical mental health counseling and works as a counseling intern. With a 6+ year career in journalism under her belt, her passion lies at the intersection of narrative storytelling and mental health advocacy. As a writer and speaker, Sahaj hopes to educate on decolonized and inclusive mental health care for underserved populations. Sahaj's words and work has been featured in HuffPost, Katie Couric's newsletter, Mental Health America, The Werk, SELF Magazine, BUST Magazine, PopSugar, and Quartz India. Sahaj has sat on panels and/or has delivered workshops and keynotes at Google, Amazon Inc., the Los Angeles County Psychological Association, and The College of William and Mary.
Though mental health has become a more widely accepted topic in our community, it is still quite difficult for Asians to access mental health treatment, let alone, talk about their challenges. In the Peer Panel, we will listen to and discuss panelists' lived experiences with Asian mental health.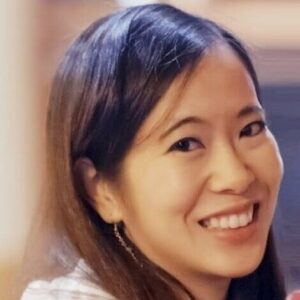 Peer Panel
Emily Wu Truong is an award-winning mental health advocate who began her grassroots activism to alleviate the stigma of mental illness in 2013. After being diagnosed, she began sharing her recovery journey of transforming her self-torture into self-love and how facing community stigma encouraged her to become a stronger advocate for herself and others. Her story has been featured by "Each Mind Matters," Good Morning America and NBC Asian America. She was honored by Senator Ed Hernandez with the 2015 Woman of Achievement Award. In 2017, Los Angeles County Supervisors honored Emily's request to establish May 10th as "Asian Pacific American Mental Health Day." Assemblymember Ed Chau honored Emily with the 2018 Make A Difference Award. As NAMI San Gabriel Valley's Peer Programs Coordinator, Emily facilitates weekly support groups to provide support and let her peers know that they are not alone in their struggles. To learn more about her recovery story, go to: http://bit.ly/25vmP06.
---
Chloe Longfellow was born and raised near Portland, Oregon but currently resides in Seattle, Washington. At 16 years old she began experiencing verbal and emotional abuse from a suicidal parent who suffered from depression, and simultaneously learned about her brother's alcohol and drug addiction. She started going to therapy in 2013 after she discovered her anxiety and since then has helped support both family members with recovery and mended those relationships. She values the importance of normalizing mental health issues and has made it her life goal to help others. She is a Certified Life Coach and is the Vice President for the mental health non-profit, Tangible Movement.
---
Daryn Wakasa is a 4th generation Japanese American, Los Angeles native filmmaker represented by Heroes and Villains. As a descendant of Japanese-American incarceration camp survivors, he carries his ancestors' determination to use storytelling as a tool to spark empathy for the unheard and underrepresented. 
For 15+ years, Daryn led creative teams at studios like Mirada (co-founded by Guillermo del Toro) and Elastic (founded by Angus Wall). But it was on Daryn's filmmaking journey -- A LOST GENERATION, GIRI and SEPPUKU, where he discovered the healing powers of art and storytelling. The filmmaking process along with Western and Eastern medicine, have pulled Daryn out of the darkest places. This led Daryn to create mental health workshops that use filmmaking exercises as a purgatorial tool for trauma within the Nikkei community.
---
Joan Lee is a Chicago-based Korean-American technology professional who developed paranoid schizophrenia, major depressive disorder, and social anxiety disorder in her late 20's and was "forced" to embark on a long journey of self-rediscovery, self-validation, and core values establishment to achieve full recovery. Unexpectedly forced from her desired path of living an achievement-oriented life - getting a top engineering degree, to consulting, to a top global MBA program, to career ascendance in New York City and Silicon Valley... and forced to deal with the spectre of very public mental illness and failure. She is excited and proud to share critical tools that helped her return to mental health - like her illustrated guidebook to positive self-talk and advocating for mental health in the AAPI community through conferences and organizations like AMHC. Pick up her book for free/donation and learn more about her here! rb.gy/pnllzu
---
Jude Chao @fiddysnails is a Taiwanese-American beauty and wellness writer and mental health advocate who has been framing skincare as a tool for the management of anxiety and depression since her essay, "How My Elaborate Korean Skincare Routine Helps Me Fight Depression," appeared on Fashionista.com in 2015.
Through her Instagram, blog, and freelance work, Jude educates readers on the ins and outs of cosmetics formulations and advertising. She aims to help people sift through exploitative marketing in order to discover truly effective products while decoupling skincare from external beauty standards in order to reclaim it as an act of care and compassion for the self.
Releasing in March 2021, Jude's book, Skin Care for the Soul, is a hybrid skincare handbook and self-help workbook.
---
Pooja Nagpal is a first-generation Indian-American a mental health professional who has been using her story and journey to inspire adults to take ownership of their mental health and recovery. Throughout her experience as a peer recovery specialist in Illinois, she has facilitated 1,100 educational and peer support groups to over 10,000 diverse patients at an in-patient psychiatric hospital and at least 100 individuals with severe mental health challenges. She is passionate about mentoring, empowering, and advocating for those individuals whose voices have been stifled, traumatic experiences doubted and who are just in need of a little bit of hope. She is the Member Chair of the NAMI Illinois Alliance of Peer Professionals that aims to give peers in the workplace a strong voice for transformation.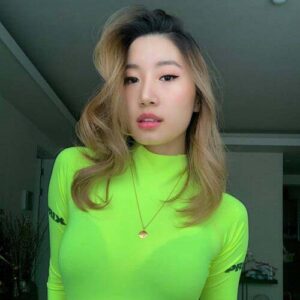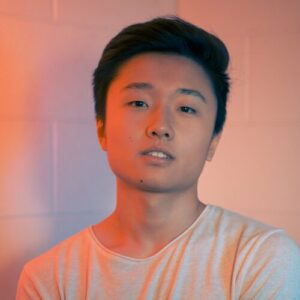 Musician, Director, Dancer
Featuring
Sarah is a Korean-American singer, designer, and multi-media artist based in New York. Her background in cognitive science grounds her creative work in the fundamentals of cognition + emotion. As a creative, she is intrigued by the ways in which contemporary culture requires rethinking of a new aesthetic, technique, and perception of our interaction with the world. Currently, she is working in the fields of RnB vocal production, design for software, and multi-media artwork for installations. She loves learning new things and making new friends. Feel free to reach out to chat!
---
Alex Luu is an accomplished spoken word artist and slam poet, having won the Texas Grand Slam in 2017 and placed second at the National Poetry Slam in 2018 with his team, DaPoetryLounge. Through conversational humor and introspective reflection, his work explores his Chinese and Vietnamese heritage, intergenerational trauma, mental health, and the practice of self-love. He has been featured on platforms such as All Def Poetry, SlamFind, Get Lit, and KCET.
---
Jacquelyn Wells is a singer-songwriter and jeweler based in NYC. Her unique roots as a Korean American adoptee growing up in white America have always influenced her art and music. Her own personal journey with mental health drew her to meditation, mindfulness, yoga, in her twenties when she became a registered yoga teacher. Jacquelyn serves her second year on the board of Also Know As Inc, a non-profit for transnational adoptees based in NY. She promotes mindfulness and openness in her communities. She believes everyone is on their own unique journey and to live an authentic life is the greatest form of self-expression and joy.
---
TJ Simba-Medel (he/they) is a teaching artist by day and an international Spoken Word artist for life. When he'a not on stage he acts as a Board Member of the Filipino Young Leaders Program (FYLPRO) and the Arkansas Philippine Association (APA), an EPYC Mentor for the National Federation of Filipino American Associations (NaFFAA), a Risk Mitigator for the Caretaker Project's COVID-19 Taskforce (tayohelp.com), a Creative Consultant for the Philippine American Foundation for Charities (PAFC) and the First Asian Delegate of the Citizen's First Congress in Little Rock, Arkansas. Finally, he volunteers as a Mental Health and Wellness Coach for the Substance Abuse and Mental Health Services Administration (SAMHSA). For more information, go to LRFreedomFund.com @tjspokenword #freemariaressa #allblacklivesmatter
---
Linda is an adjunct faculty member in the Social Work Department at the University of Alaska Fairbanks and specializes in trauma-informed care and compassion fatigue resilience skills; Mental health clinician at ND Systems, specializing in somatic therapies and trauma therapy. She assists internationally renowned psychiatrist and trauma expert, Dr. Bessel van der Kolk, with his private small group psychotherapy workshops aimed at healing attachment trauma. In her work at Fairbanks Memorial Hospital, she is responsible for training clinicians in all departments, including psychology, nursing and medicine. She has a Master of Social Work with an emphasis on the neurobiology of attachment and trauma.
Linda has studied Sensorimotor Psychotherapy, Brainspotting, Havening, Internal Family Systems, and structural dissociation of the personality. Linda has worked in Fairbanks, AK with those recovering from addiction, trauma, and mental illness. She is passionate about yoga, meditation, and mindfulness and bringing those gifts to her community. 
Learn more about her at https://www.linda-thai.com/
---
Carol Nguyen is a Vietnamese Canadian filmmaker based in Toronto and Montreal. Her films often explore the subjects of cultural identity, family and memory. Her most recent film "No Crying at the Dinner Table" premiered at the Toronto International Film Festival and had its international premiere at IDFA 2019, where she was also invited as the Opening Night speaker. It also received the Jury Prize for Short Documentary at SXSW. Carol is a 2018 Sundance Ignite fellow, Adobe Creativity Scholar and a TIFF Share Her Journey ambassador, where she strives to empower diverse voices and women through her own stories and personal experiences in the film industry. Today, Carol is working towards developing her first documentary feature as well as an animated short.
---
William is a Chinese-Canadian filmmaker, musician, dancer and software engineer based in New York. William is the director and producer of the off-broadway immersive dance show Daydreamers in New York City and was featured on Time Out NY, Medium Review and All Arts NYC. His previous credits include director for the award winning short film, Shark Bait (2018) and dancer for Jonas Brothers, Daddy Yankee and Sebastian Yatra. In 2019, William founded the art collective Pavillia in hopes to empower artists by building a community, create more job opportunities for up-and-coming artists, and to foster collaboration across all disciplines. You can check him out on Instagram, Twitch or on his website: http://thewilliamyao.com/.