In celebration of Pride Month and to celebrate our Asian queer, trans, non-binary and genderqueer friends and allies – we reached out to our Asian Mental Health Professionals community to give them a space to spread light on the important work they do.
Meet Sharlene Justo. 
Sharlene Justo is a queer Khmer-Filipinx gender fluid Associate therapist at Alvarado Family Therapy (San Diego, CA) and Lecturer at San Diego State University. She has a spectrum of experiences working with K-12 schools, community mental health, and transitional age youth. As a first generation student and child of refugees/immigrants, she holds a kaleidoscope perspective for clients to feel radically seen and empowered to trailblaze pathways that honor their authentic selves.
Read more about Sharlene's background, experiences, and philiosophies they bring to their work as an Associate Therapist.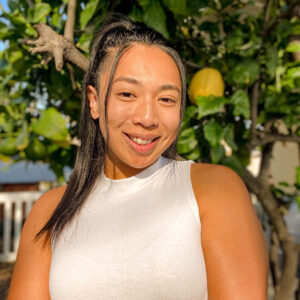 1. What inspired you to enter the field of mental health? 
The lack of culturally responsive mental health care for my family along with my innate existential introspection directed me to create pathways for my loved ones and community. I witnessed my Yeay (grandmother in Khmer), who raised me and survived the Khmer Rouge genocide, be pathologized through Western medicine and discouraged by cultural stigma. I questioned what quality of life my grandmother would have if she was resourced with service providers who looked like her and bridged psychoeducation to my family. I dreamed of what collective healing can look like and what liberation is waiting to be experienced when we have someone who can actually mirror their reality.
2. Are there any interesting queer theories or practices that have helped you in your personal or professional journey?
While queer folx are constantly defining their blueprint, the Cass Identity Model of Identity Development can be a reference to the discovery and fluidity of one's definition and embodiment of queerness. Our identity formation can feel like a never ending metamorphosis towards our authentic selves.
Each day we gather many messages on what parts of us are safe to exist or express. This model can provide verbiage to different stages we ebb and flow through with hopes to reach self-acceptance and wholeness. It has resourced me to support my clients and myself in extending self-compassion and embracing the process of becoming our truest selves.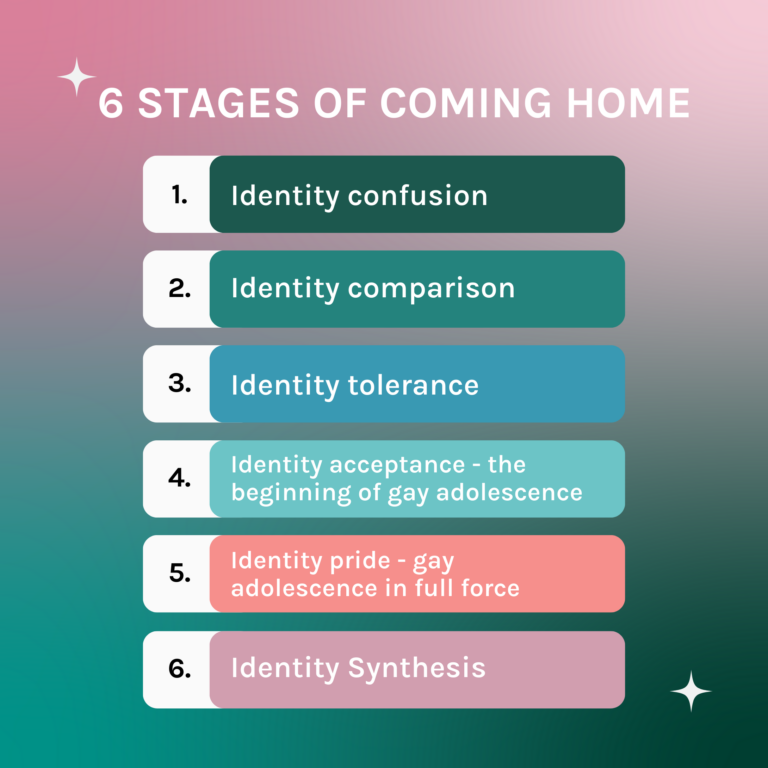 3. What's something you want young queer, trans, NB/GNC Asian youth reading to know about queer relationships and queerness?
Queerness is magical. The ability to connect and express ourselves is an ultra superpower. It invites us to hold oneself and others in curiosity towards truth. It allows us to experience and offer transformative love. It is a liberation from constructs we all desire to break free from. It can feel like a double edged sword when we live in a world that demonizes and alienates us. Our ancestors and deities were queer and celebrated queerness. Living your truth is a connection to your own and ancestors' divinity.
Queer relationships in all capacities of friendship, romance, familial, and mentorship are portals to seeing ourselves and experiencing love. Our inherent queer beings are not meant to fit the binary of heteropatriarchal structures and constructs of love; specifically, the intimacy and devotion shared in queer friendships. Our friends become family in the queer experience. They are the ones who witness us in each season of life, comfort us in dark times, and celebrate each growth. Society tells us the ultimate love is found in the "one" through romantic pursuits but I would highlight that friendships hold the love we seek to find in romance and life long partners. Friends are lovers, lovers are friends. We cross and blur the lines of intimacy across many love languages: platonic cuddles during a movie, love letters of admiration, wiping your tears after a cry, and thoughtful gifts that embrace details of who you are. What would life look like if we accepted ourselves to be in love with our friends? to cherish platonic intimacy? to pour into our friendships that pour into ourselves?
4.  Do you have any tips for those who are unable to access identity-affirming therapy? 
Community care is the collective's greatest access identity-affirming healing and life line as it reminds us that safety and belonging exists. It is cultivated in many spaces like: discord group chats, peer support services, art shows, your local pride center, queer neighborhoods, and LGBTQ+ owned businesses. We express community care when we give empowerment to dance like nobody's watching, share resources and support for basic needs, and give space for our narratives of truth. Community and chosen loved ones have the ability to offer corrective healing experiences that we may never be able to receive from oppressive systems and our biological loved ones. Seek out spaces that align with who you are (values, interests, inspirations/admirations); there lies the potential for you to be seen and free.
5.  Are there any readings, resources, activists or organizations that you want to shout out?
Pleasure Activism: The Politics of Feeling Good by adrienne marie brown

The Care We Dream Of: Liberatory & Transformative Approaches to LGBTQ+ Health by Zena Sharman

Polysecure: Attachment, Trauma, and Consensual Nonmonamy by Jessica Fern

Daring to Love: Move Beyond Fear of Intimacy, Embrace Vulnerability, and Create Lasting Connection by Tamsen Firestone & Robert Firestone

Activists: bellhooks, Audre Lorde, Alok V Menon, & Bretman Rock
Click the link below to learn more about Sharlene's work as a therapist at Alvarado Family Therapy!
Follow Sharlene's journey on Instagram using the link below!