Mental health acts like waves. It ebbs and flows, and even crashes down on us without warning. When waves start to become rough, we feel like we might sink at any moment but with the right support, we can learn to ride them out to calmer waters.
The purpose of AMHC WAVES is to destigmatize mental health within the Asian community by providing a safe space for individuals to discuss any and all things mental wellness. Please join us for events such as roundtables, guest speaker panels, and other meetups to learn and spread awareness about mental health. We would love to meet you!
If you have any questions please email us at: waves@asianmhc.org.
Atlanta
Chicago
Los Angeles
New York
San Francisco Bay Area
Eric (he/him) is a Korean-American who grew up in Los Angeles and spent his adult life in New Jersey. He always recognized that there was a lack of dialogue around mental health within the Asian community. It was only after getting laid off from his corporate job and dealing with his own anxiety and anger that he recognized he wanted to check out counseling. He began his own mental health journey and now he's making a pivot to pursue his Masters in Social Work to help create cathartic space through Waves NYC. He is passionate about healthy masculinity and inter-generational healing. In his free time, he enjoys jiu-jitsu/MMA, playing the guitar, and exploring new trails! Hit him up if you're in the NYC area!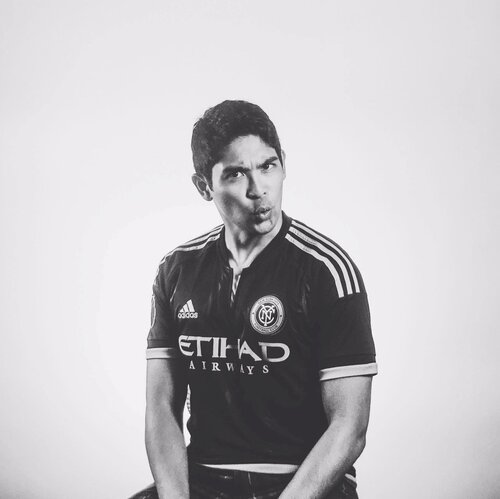 Christian (he/his/him) is a Filipino-American new to the Bay Area hailing from the Greater New York Metropolitan area (specifically by way of the GREATEST New Jersey area). He works in tech as a project manager (like everyone else in the Bay Area) and has a personal passion for exploring the intersection of mental health and digital. A 15-year survivor of Major Depressive Disorder, Christian strives to develop new ways of fostering awareness and understanding of mental illness through digital storytelling. He wrote his Master's thesis on the depiction of Depression in video games and their efficacy in promoting empathy compared to other media. Currently, he is designing Virtual Reality experiences that portray mental health disorders through different perspectives. He helped co-found WAVES in NYC in 2019 to create a space to share Asian stories and to de-stigmatize conversation around mental health. In his free-time, Christian likes to lounge on the couch with some streaming and video games or go completely off the grid into nature.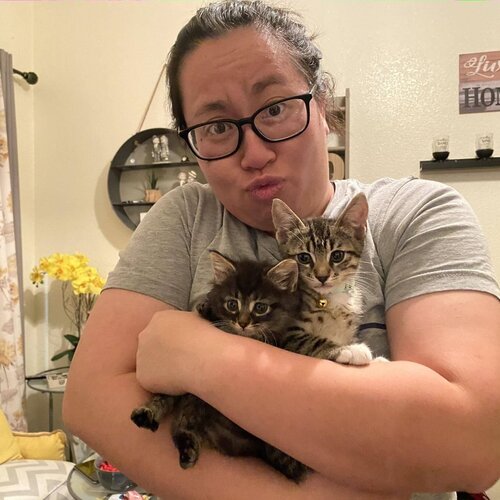 Vivian (she/her) is a Vietnamese American who grew up in Los Angeles, California. She is a young professional working towards a career in student counseling and student affairs. Mental health was never acknowledged or discussed in her family. It was until attending college, she personally started her mental health journey by learning, questioning, and understanding the relationship between mental health and herself. She's passionate about intergenerational healing through music and art. She aspires to impact, empower, and nourish her communities by providing a space to self-express through LA Waves. She also volunteers as a crisis counselor for the Crisis Text Line. During her free time, she plays tennis, writes amateur poems and song lyrics, plays her guitar, gets into random adventurous shenanigans, watches ridiculously cheesy romantic comedies, or enjoys a day lounging around like a Vietnamese BBQ pork skewer.
Carolyn, LMFT (she/her/hers) is a Chinese American female who was born and raised in the San Francisco Bay Area. She was exposed to the health field starting at an early age. Her family's frequent conversations about helping others, healthy lifestyles, and the rewards and challenges of their work as health care providers sparked her initial interest in the health sciences, especially psychology. While she was discouraged to find that cultural and social factors may "predispose" Asian Americans from admitting mental health issues or seeking therapy services, it highlighted the importance of addressing the unique needs of the Asian community in a culturally sensitive, competent manner. This background also helped her to appreciate her role in the context of her family and in the bigger picture of primary health care on a very personal level. How Carolyn perceives her world motivates her to keep perfecting this craft. Her inspiration for her work draws from her personal experiences and her spiritual and religious beliefs, and is passionately tied to her favorite voices in art and music. She believes counseling makes a colorful bridge for the various spheres of her life; it allows her to engage herself intellectually, emotionally and spiritually, and in turn make meaningful and lasting contributions to the well-being of others. In video games and at music festivals, her friends call her by the name of Hello Keithy.
Minhan (she/her) was born in Vietnam and moved to the U.S. when she was ten years old. She is currently residing in Sunnyvale, California. Through her work as a college advisor, she encountered many students struggling with their mental health and learned about the gap of access and understanding regarding mental health for many marginalized communities. She recently completed her Master in Counseling at San Francisco State University and hopes to become more engage with the Asian American community to spread awareness and normalcy surrounding the topic of mental health. In her spare time, she likes to hang out with friends and family discussing social issues and reflecting on life. She is also a big fan of K-pop and often travel to attend concerts, it is one of her favorite self-care activities.
Elisha-Rio (she/her/hers) is a Filipino-American born and raised in Chicago. For the last ten years, she worked in advertising before making a career switch to psychotherapy. She is currently a grad student studying art therapy and counseling at Adler University. Her father's longtime battle with lung cancer and his passing in 2019 became a significant influence in understanding the need for counseling services in the hospital setting, the disparities within the system, and the importance of acknowledging and respecting patients' cultural values and views on death and dying. Elisha is also active in advocating how the expressive arts, specifically art and dance, are beneficial for one's mental and emotional well-being. She has also participated in several speaking opportunities to reframe the stigmas related to mental health. Outside of the mental health advocacy world, Elisha trains at the dance studio, boxes, goes on hikes (yet can also be found on the couch playing PS4), and often travels to complete her art bucket list: see each city's art museum at least once.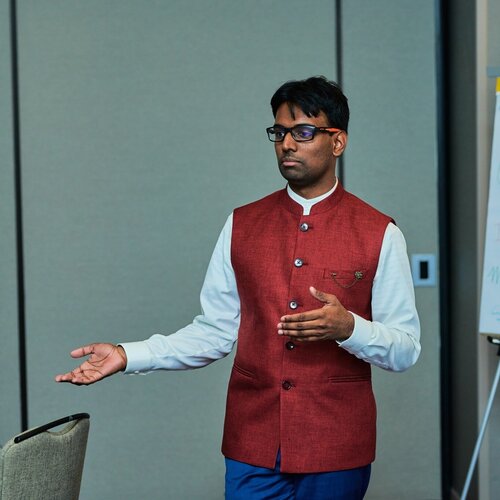 Deepankar (Deep) Tripurana
Deep Tripurana (any pronoun with respect) is a Queer Trans-Hijra South Asian American born in Southern India and mostly raised in northern, Illinois. They attended Lawrence University for a B.A. in Biomedical Ethics, looking at holistic analysis of decisions within healthcare fields through the lens of all stakeholders, historical context, and culturally transformative policies. Through their work in workshop consultation and academic tutoring, Deep focuses on creativity and compassion as the driving ideals to deconstruct the capitalist-structured curriculum in public schools that place way too much emphasis on the raw talent and productivity of students rather than their cultural/ethnic ancestry and health development. Growing up in a household of alcoholism, domestic violence, child abuse, and ableist narratives, Deep struggled to put words to their mental health issues at that time from post traumatic stress disorder to major depressive disorder. However, in a search to understand themselves and the larger calling for their story, it helped to reconnect with extended family in India let alone be continuously inspired by friends and peers in their own activism and creative work in various fields. Currently, Deep is focusing on graduate and medical school applications with the long term goal in providing clinical care, policy implementation, and community advocacy for children of trauma backgrounds that highlights ethnic ancestry, sociobiological bond restoration, and community resilience/reparations. In their free time, Deep enjoys playing piano/guitar, cooking with close friends, practicing Hatha Yoga, and working on art projects.
Steven (he/his/him) is a Chinese-Amercan that originally hailed from Mainland China but has lived in the states for close to 18 years. Steven is currently in his last year of pharmacy school at St. Louis College of Pharmacy. During Steven's early years here in the States, mental health was always a mystery to him and his family as it was not part of the eastern culture that Steven grew up in. However, as the transition from high school to undergrad was a big challenge for him, his roommate recommended that he should talk about the challenges with a counselor. Steven decided to give it a try and he has never looked back at it ever since as he was able to express himself and have someone there to talk to him about his problems. He is very interested in the different forms of pharmacotherapy agents that are used for mental health and would like to study more about the need for therapy sessions versus using medications as a first line therapy for the treatment of depression and anxiety. Not only that, but he is also interested in the utilization of long-acting injectable antipsychotics in the treatment of schizophrenia. After graduation, Steven would love to incorporate mental health into his practice as an ambulatory care pharmacist. Outside of studying for his exams and learning more about mental health, you can catch Steven jogging to train for the next marathon, playing Animal Crossing (still trying to design the perfect island even after spending over 500K bells), binging on history videos on youtube, or planning the perfect next trip.
Ngoc (she/her/hers) identifies as a queer 1.5 generation Vietnamese-American . She recently completed her master in mental health counseling and currently serves as a Community Against Domestic Violence Training & Outreach Coordinator at a local nonprofit. Growing up, mental health was a highly stigmatized topic within her family and community. Unaware of local mental health resources, Ngoc did not begin to utilize services until college, where she sought out support for coming to terms with her identities. After attending counseling, Ngoc learned about the importance of mental health, and this sparked her interest in pursuing a career within the field. Ngoc is passionate about advocating for Asian American mental health through community engagement, out-reach, and research. During her free time, she can be found in her backyard tending to the garden, terra-forming on Animal Crossing, cooking , and traveling.
Tina (she/her) is a first-generation Chinese-Vietnamese American who grew up in San Francisco and now lives in San Diego, California. She attended University of California, Irvine, where she studied Physics and Criminology. Her upbringing and criminology studies led her to join and build up nonprofits providing mentorship for first-generation middle school and high school students from low socioeconomic backgrounds. One of her passions is to provide disadvantaged students the support and resources to succeed academically and personally. After her experiences with domestic violence and sexual abuse, her passions extended to supporting kids in children's shelters to help tell their narratives and give them the means to shape their own lives. She's thankful for the brief and constant figures in her life who've helped her understand how culture and society shaped her own narrative, the importance of mental health, and how to break the cycle of intergenerational trauma. Tina's experiences taught her to practice and advocate servant leadership in all spaces she enters. She's currently a software program manager, and will apply for a MBA to learn how to create a social enterprise to help women in need in a financially sustainable model. In her spare time, Tina loves powerlifting, hiking, playing on her PS4 and planning her next travel destination. She has a deep love and appreciation for architecture so one of her most cherished memories was looking up at the dome inside the Hagia Sophia. She also loves her two cats even if they interrupt her zoom calls.