Mental health acts like waves. It ebbs and flows, and even crashes down on us without warning. When waves start to become rough, we feel like we might sink at any moment but with the right support, we can learn to ride them out to calmer waters.
The purpose of AMHC WAVES is to destigmatize mental health within the Asian community by providing a safe space for individuals to discuss any and all things mental wellness. Please join us for events such as roundtables, guest speaker panels, and other meetups to learn and spread awareness about mental health. We would love to meet you!
If you have any questions please email us at: waves@asianmhc.org.
WAVES Lasting Legacies: Healing Through Generational Trauma BELOW!
From western colonialism/imperialism across the Asian continent to the countless wars and socioeconomic conflicts facing recent generations, we have seen how historical events shaped our ancestors' decisions to migrate permanently to another country, often carrying the scars that result from witnessing and/or experiencing trauma that continue to plague families throughout generations. Intergenerational trauma occurs when stressful events create ripple effects that are passed down to children and grandchildren, which can result in ailments such as anxiety, depression, and substance abuse. Through this panel and small group discussions, we aim to understand the impact, research, and healing of intergenerational trauma as told by our speakers
Atlanta
Chicago
Los Angeles
New York
San Francisco Bay Area
Kimmy (she/her/hers) is a passionate Taiwanese American mental health advocate. As a first-generation immigrant and woman of color, she hopes to share about her mental health journey and leverage her experiences to uplift and empower marginalized communities. She believes that mental wellness should not be a luxury and is dedicated to destigmatizing and increasing awareness and access to mental health care. Through WAVES, she hopes to help develop programming to inform and assist community members with individual development, drive intentional growth, and enhance self-awareness—all of which would better equip members to build healthier interpersonal and intrapersonal relationships. 
Currently, Kimmy is a graduate student completing her Master's in Clinical Mental Health Counseling degree at Northwestern University. She is also the clinical intern at Mindful Healing Counseling Services in Washington, DC, where she provides culturally responsive therapy services with an intersectional and psychodynamic framework to help clients from all walks of life navigate life transitions and face challenges related to self-worth, identity, career, relationships, overall well-being, etc. In her spare time, Kimmy loves to read, travel, visit museums, attend yoga classes, cook, and connect with her friends.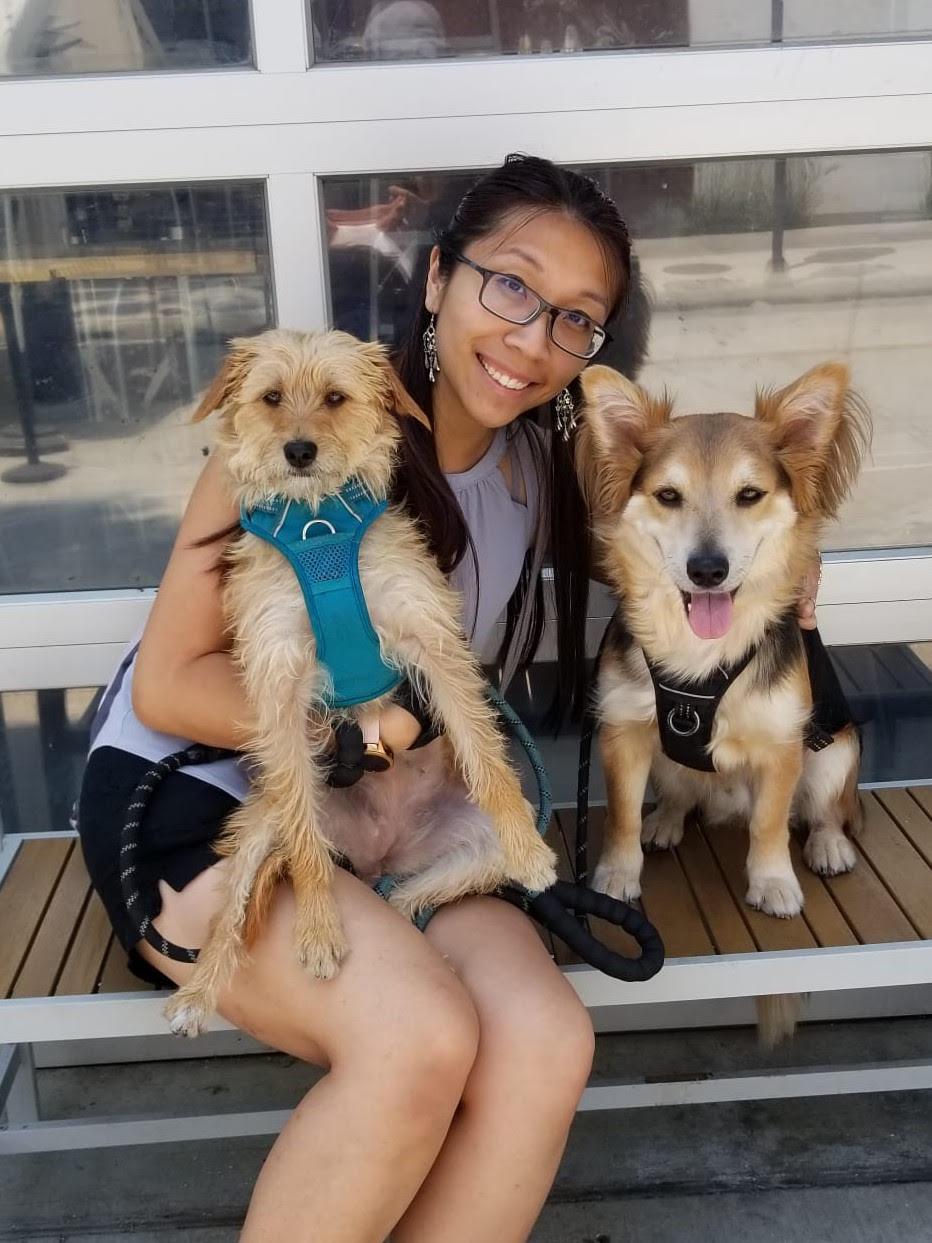 Suzanna (she/her/Dr) is a Chinese American psychologist originally from the Windy City of Chicago and currently living in sunny Southern California. She is an Assistant Professor at California State University Long Beach, where she trains future LMFTs and LPCCs. While growing up, she was curious about why people were the way that they were, why some people seemed more resilient/resistant to stressful environments, and why the world seemed so unfair to certain groups. Over time, she saw firsthand how grief, intergenerational trauma, and unrecognized mental health concerns impacted those around her. To answer all the "why's," she pursued a PhD in Clinical Psychology to be able to empower and elevate the voices of those who are marginalized. Her clinical work and research has focused on stress and trauma among youth and families from minoritized backgrounds, and she is particularly interested in promoting positive mental health outcomes through culturally-sensitive treatments. Outside of her workaholic nature, she loves to spend time with friends and family, play with her dogs, do nature photography, eat yummy foods, and watch fun movies.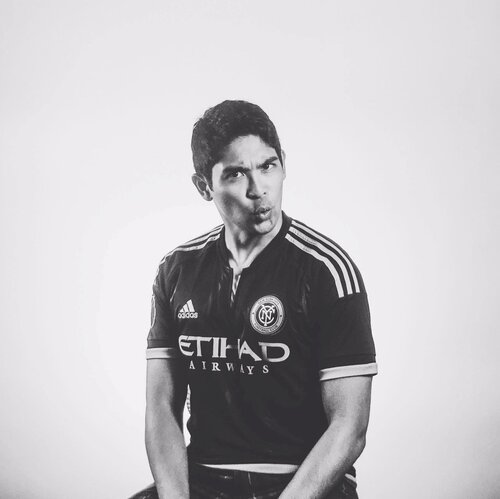 Christian (he/his/him) is a Filipino-American new to the Bay Area hailing from the Greater New York Metropolitan area (specifically by way of the GREATEST New Jersey area). He works in tech as a project manager (like everyone else in the Bay Area) and has a personal passion for exploring the intersection of mental health and digital. A 15-year survivor of Major Depressive Disorder, Christian strives to develop new ways of fostering awareness and understanding of mental illness through digital storytelling. He wrote his Master's thesis on the depiction of Depression in video games and their efficacy in promoting empathy compared to other media. Currently, he is designing Virtual Reality experiences that portray mental health disorders through different perspectives. He helped co-found WAVES in NYC in 2019 to create a space to share Asian stories and to de-stigmatize conversation around mental health. In his free-time, Christian likes to lounge on the couch with some streaming and video games or go completely off the grid into nature.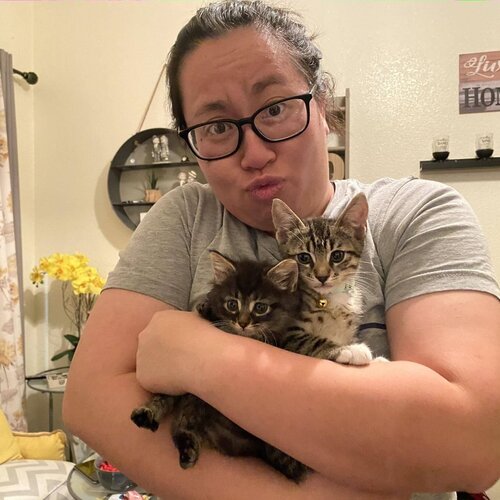 Vivian (she/her) is a Vietnamese American who grew up in Los Angeles, California. She is a young professional working towards a career in student counseling and student affairs. Mental health was never acknowledged or discussed in her family. It was until attending college, she personally started her mental health journey by learning, questioning, and understanding the relationship between mental health and herself. She's passionate about intergenerational healing through music and art. She aspires to impact, empower, and nourish her communities by providing a space to self-express through LA Waves. She also volunteers as a crisis counselor for the Crisis Text Line. During her free time, she plays tennis, writes amateur poems and song lyrics, plays her guitar, gets into random adventurous shenanigans, watches ridiculously cheesy romantic comedies, or enjoys a day lounging around like a Vietnamese BBQ pork skewer.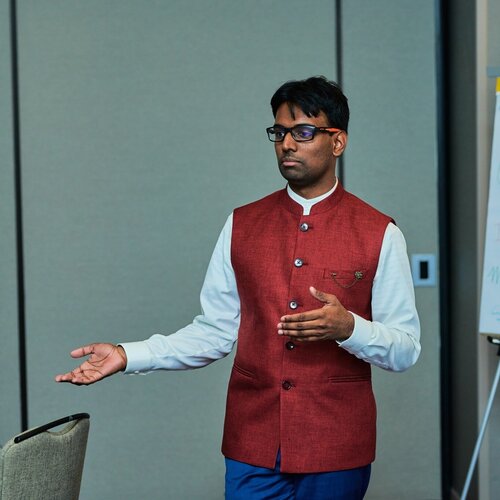 Deepankar (Deep) Tripurana
Deep Tripurana (any pronoun with respect) is a Queer Trans-Hijra South Asian American born in Southern India and mostly raised in northern, Illinois. They attended Lawrence University for a B.A. in Biomedical Ethics, looking at holistic analysis of decisions within healthcare fields through the lens of all stakeholders, historical context, and culturally transformative policies. Through their work in workshop consultation and academic tutoring, Deep focuses on creativity and compassion as the driving ideals to deconstruct the capitalist-structured curriculum in public schools that place way too much emphasis on the raw talent and productivity of students rather than their cultural/ethnic ancestry and health development. Growing up in a household of alcoholism, domestic violence, child abuse, and ableist narratives, Deep struggled to put words to their mental health issues at that time from post traumatic stress disorder to major depressive disorder. However, in a search to understand themselves and the larger calling for their story, it helped to reconnect with extended family in India let alone be continuously inspired by friends and peers in their own activism and creative work in various fields. Currently, Deep is focusing on graduate and medical school applications with the long term goal in providing clinical care, policy implementation, and community advocacy for children of trauma backgrounds that highlights ethnic ancestry, sociobiological bond restoration, and community resilience/reparations. In their free time, Deep enjoys playing piano/guitar, cooking with close friends, practicing Hatha Yoga, and working on art projects.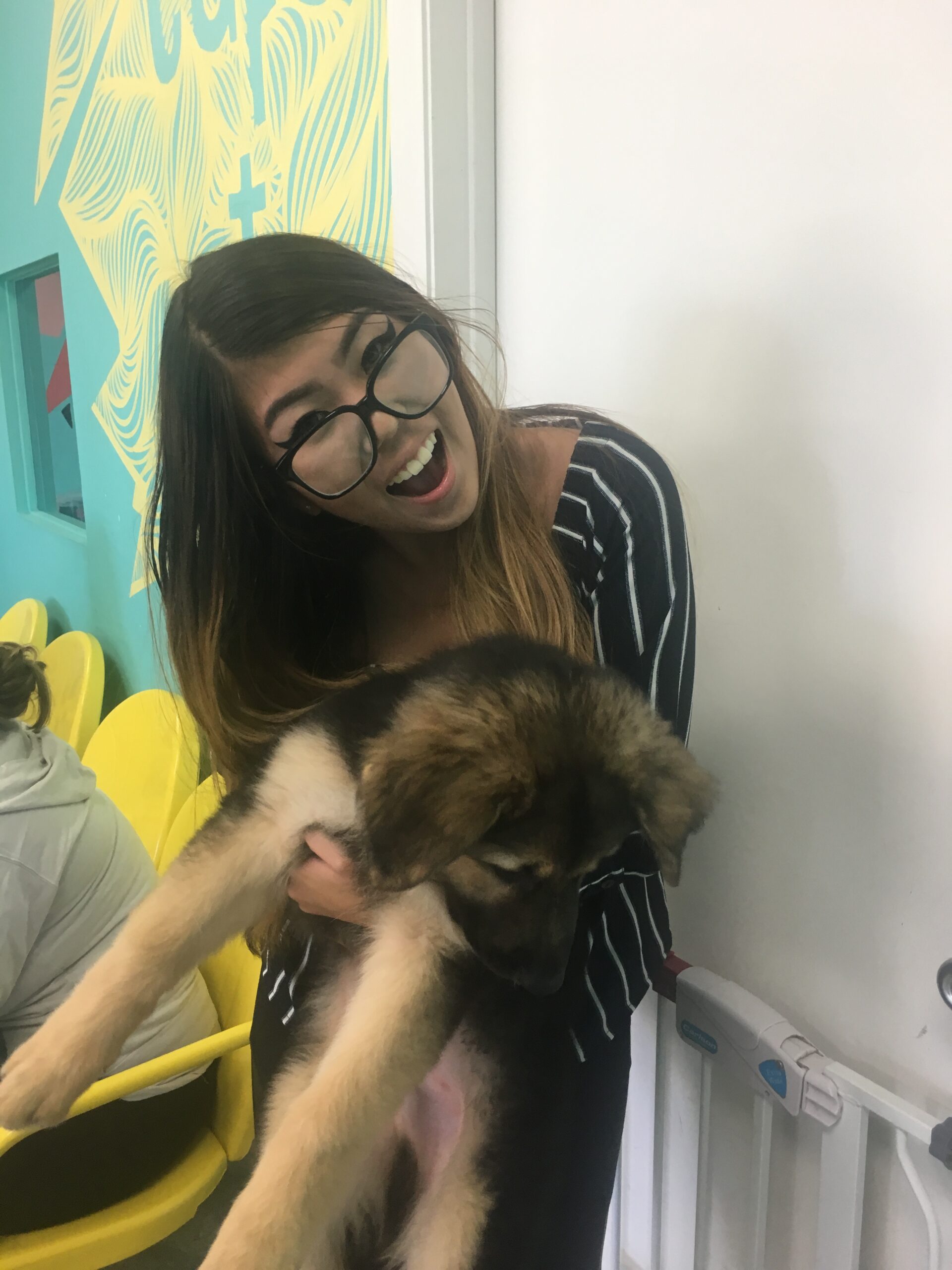 Tiffany (she/her/hers) is a Japanese- and Okinawan-American born and raised in Honolulu and currently residing in Los Angeles.  Tiffany currently works as an associate mental health therapist at a private group practice in the LA area.  She was inspired to enter this field starting in college and developed an interest focusing on Asian-American and Pacific Islander (AAPI) mental health.  Tiffany recalls observing her own family's perception of mental well-being, which was stigmatized in her household.  Through her own healing with anxiety, depression, and trauma, she is on a mission to decrease barriers and taboos surrounding mental health within the Asian-American community, in that mental health is just as important as physical health.  Once independently licensed, she would like to obtain an additional license to practice in Hawaii as a means of giving back to the local community.  During her spare time, Tiffany likes to take walks/hikes (ranging from extensive neighborhood walks to walks to the fridge), gardening, traveling to new places, cooking and baking, and spending time with loved ones.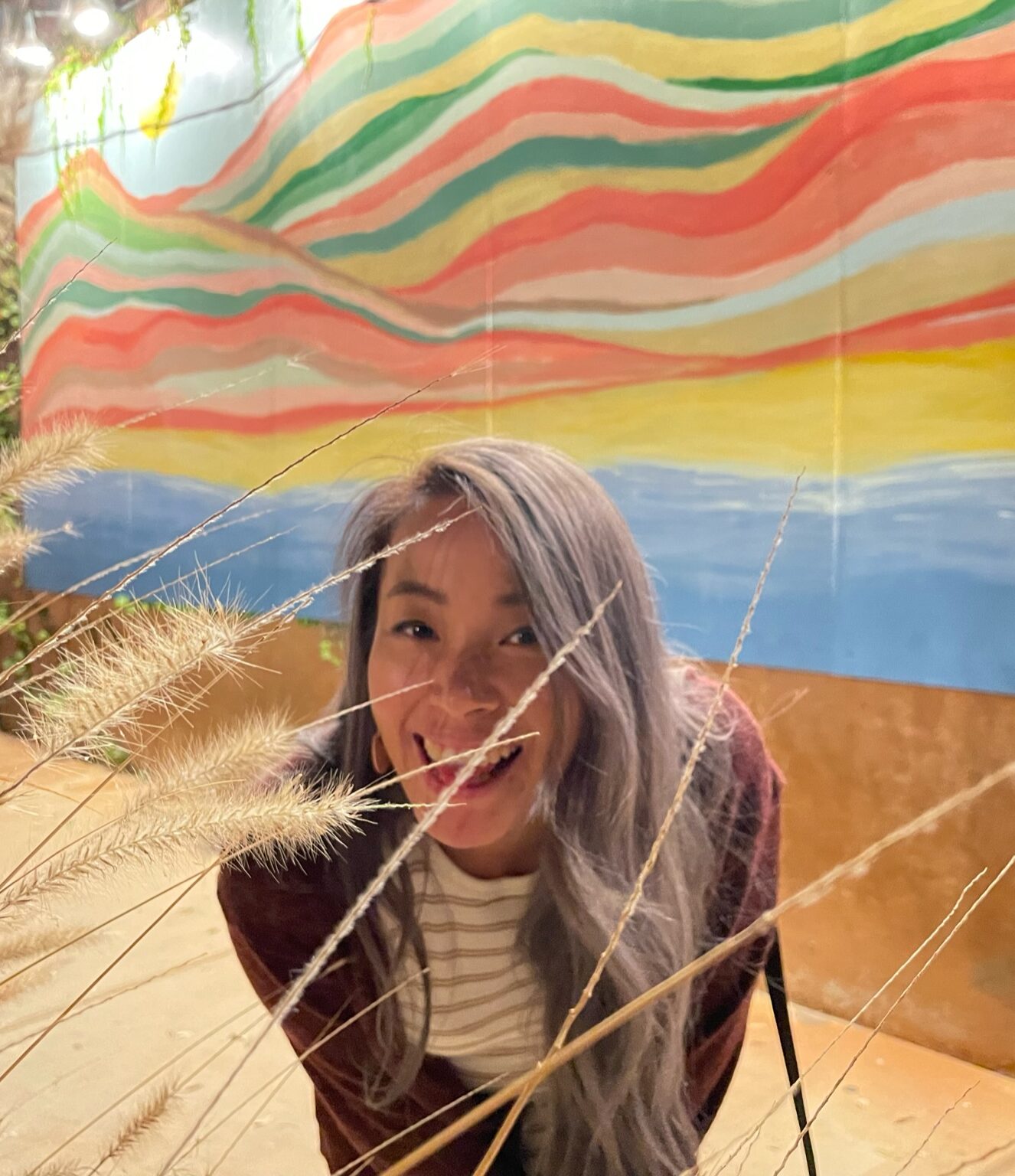 Jocelyn (she/her/hers) is an emotion educator and affective scientist, born and raised in sunny California. Over the years, she's become aware of the lack of dialogue around emotions and mental health in her Taiwanese-Vietnamese family as well as close others in the Asian American community. From this, she became fascinated by differences in how people come to understand their own emotions. She is currently pursuing her doctoral degree in psychology at the University of California, Irvine. Her research focuses on examining factors that contribute to how emotions are experienced and managed across different populations. 
In addition to her research, Jocelyn offers workshops and coursework on understanding emotions. As a first-generation college student from a low-income household, she also enjoys mentoring her undergraduate students, many of whom have shared lived experiences. Through AMHC, she hopes to use her research and non-profit skills to create educational programming and supportive spaces to normalize mental health. Jocelyn finds little moments of happiness in dancing, jazz music, chai lattes, southern California beaches in the Fall, and all things corgi or black-sesame related.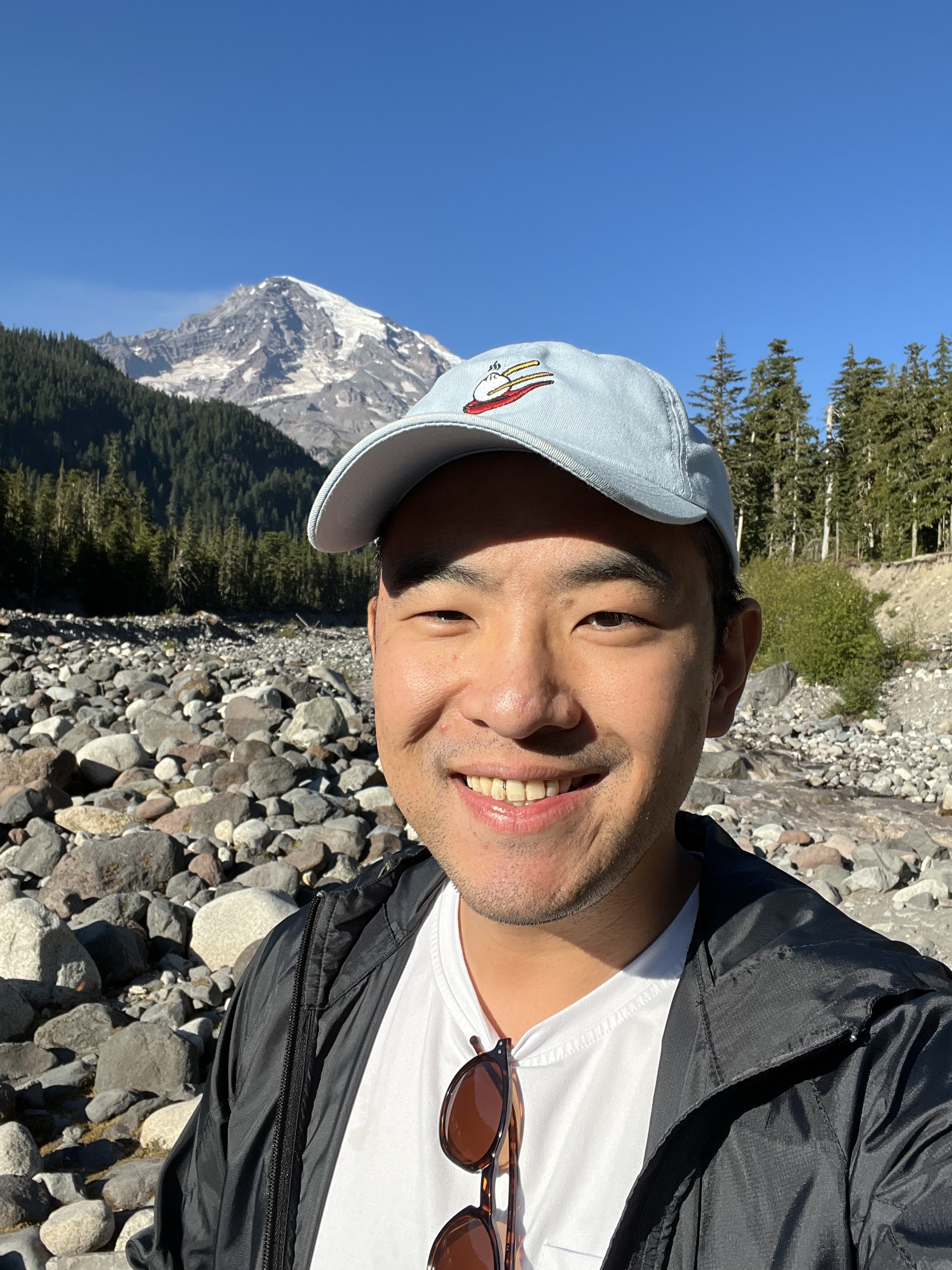 Bobby (he/him/his) is a Chinese-American mental health advocate, with Startup and Data Science experience in Social Media and Advertising space as well as a Masters from UC Berkeley for Data Science. He's currently a Data Scientist at Meta and is passionate about content creation advocating for therapy. He's a co-host on the male emotions podcast RAMEN Bros (hyperlink to: https://anchor.fm/ramen-bros) and writes mental health blog articles (hyperlink to: https://medium.com/amhc-research-insights/state-of-mental-health-pt-1-2846b7bc3b51). While he's gone through his own mental health journey, he feels compelled to walk with others through their valleys to find deeper healing and restoration. Bobby is passionate about destigmatizing mental health and empowering people through their mental health journey through sharing stories.
In his spare time, Bobby loves to run long distance races, play board/strategy card games, read Asian Diaspora books, raise plants, and cook/eat interesting asian cuisines.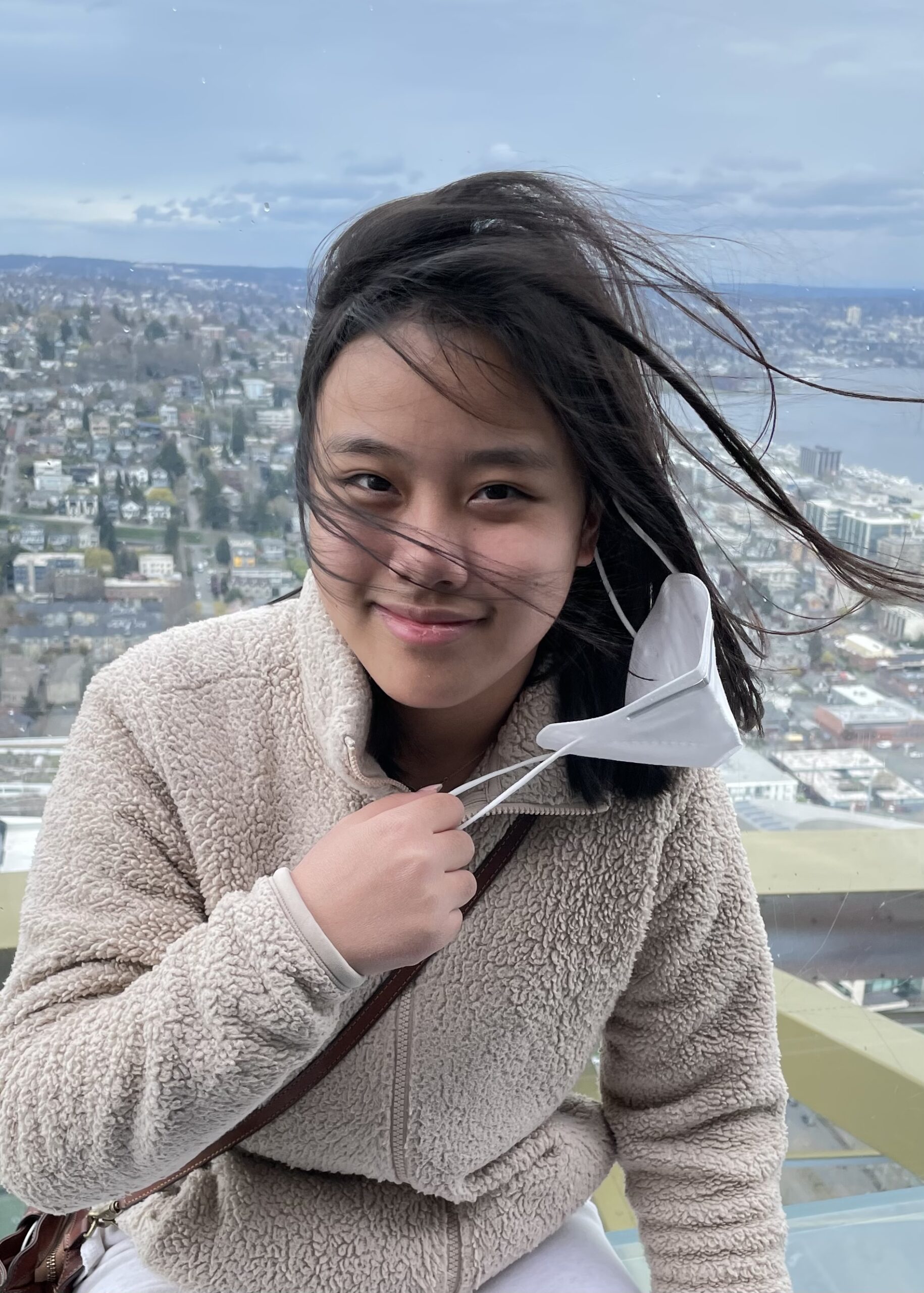 Pauline Tran (she/her/hers)
Pauline Tran is a second-generation Vietnamese- American from the Los Angeles area. As a passionate mental health advocate, Pauline aims to promote accessible mental health to all and develop a way to provide other resources such as informative events open to all audiences. Pauline has grown to embrace her ethnicity and understood the mental health struggle and anxiety that is often present in the Asian American community, leading her to be inspired to help AMHC. Pauline hopes to contribute to AMHC's effort to destigmatize mental health and educate others on various facets of the mental health umbrella.
Currently a high school senior, Pauline is planning to major in Psychology when entering college. With this pathway, Pauline is eager to explore the subject and prepare herself to become a psychologist by continuing with graduate school and gaining more formal training.