This Fall has been filled with many strong emotions, as we grapple with the mass violence and genocide taking place in Gaza currently. Whether you are feeling hurt, angry, confused, or numb – know that your feelings are valid.

On Monday October 23 we hosted a processing and healing space led by psychologist and meditation practitioner Sriya Battacharyya, PhD. We also held a follow-up collective grief processing space led by Sara Stanizai and Manpreet Kaur on November 6. 

Sara, Afghan-American therapist, also shared her thoughts on processing major traumatic events below.
Dear community, As we close out the year 2021, we are filled with immense gratitude and love. The Asian community has experienced so much in the past year, with moments of both pain and joy coming to mind. Not only did we undergo some of the most trying times in our histories, but we also displayed incredible resilience and learned ways to collectively pursue healing and support one another. In this issue, you will see us highlight the accomplishments of 2021 and our future plans to step into the new year.
Support AMHC!
If you are looking for ways to continue to support our mission to normalize and destigmatize mental health, please refer to our links and most importantly SHARE with your loved ones about the Asian Mental Health Collective. We appreciate your support. Thank you for all that you do for us and the community.
Warmly,
The Asian Mental Health Collective (AMHC)
Support AMHC
Copyright © 2021, Asian Mental Health Collective, All rights reserved
The Lotus is our monthly email newsletter that spotlights AMHC's volunteers, lifts up diasporic Asian mental health stories, and provides resources and support for the Asian community. Learn more from two of the amazing women behind the newsletter, Nico Cruz and Tina Tran, and be sure to subscribe to get all the latest from AMHC.

1) How did you get involved with AMHC?

Nico: After a five month hiatus from graphic design, my older brother asked me if I was interested in being involved with AMHC and their email newsletter that was in the works. Though I was in the Subtle Asian Mental Health Facebook group, my knowledge on AMHC or what they were all about was very limited. Regardless, something inside me was telling me, "why not try it out? It could be a great experience and really fun." I told my brother that I was interested, and a few days later, Lisa Cheng, Chief of Human Resources for AMHC, contacted me. Since then, I haven't looked back! Not only am I a part of AMHC's amazing newsletter team, but I also have the privilege of interning with them as well.

Tina: I'm a member of Subtle Asian Mental Health, which is where I was introduced to AMHC. After seeing a post from Lisa Cheng about volunteer opportunities, I decided to apply and have been with AMHC ever since! I particularly wanted to join the newsletter team as I have always loved doing outreach and writing articles. As someone going into the medical field, I don't have many opportunities to expand on my creative interests. Joining AMHC's newsletter team gave me a chance to combine my love for writing with my interest in mental health.


2) Tell us about The Lotus–what is it and how does it engage the AMHC community?

Nico: The Lotus serves as an outlet for many different opportunities. For starters, it's used as a way to shine a spotlight on members of our community and recognize them for all that they've done to support Asian mental health thus far. AMHC is a fully volunteer-led organization and without the hard work and dedication that every volunteer contributes, AMHC would not be where it is today. The newsletter also creates the most efficient way possible for our team to gather and share information about past and upcoming AMHC events, mental health resources and people/organizations that need to be recognized.

Tina: The newsletter combines all of AMHC's organization updates with new, engaging content every month. We focus on different themes every edition, like Pride month or Sexual Assault Awareness Month, and we feature rising leaders in the Asian community who are working hard to bring awareness to their respective issues. Our newsletter also gives a rundown of resources that are important for the community to be aware of. Last but not least, the newsletter gives a quick update on everything new in AMHC to help connect and grow the community.


3) What do you love most about being on AMHC's newsletter team?

Nico: I am proud to be a part of this small, but mighty group of women, and I will never get tired of saying that! In all honesty, I've always struggled with working in teams. I constantly feared letting other members of my team down and continuously told myself that I wouldn't be able to contribute enough. Working with The Lotus team has helped me get over these fears and see the value in teamwork. It is what you make of it, right? I found in this team a group of compassionate and resilient women who showed me that even when life continues to place barriers in front of us, it really isn't the end of the world. Even if plans need to be shifted around, we adjust and move forward.

Tina: I love being able to work alongside such strong and resilient women! I am honored to have met all the brilliant women on this team and have learned so much from them. They have helped inspire me to take charge of my mental health and have become a great support in my life. Our team may be small, but we are very mighty!


4) What are some ways you've learned to care for your mental health?

Nico: For a long time, I had a horrible habit of neglecting myself and not seeing the purpose of rest. I would work and tell myself that I couldn't rest until I accomplished everything on my plate. However, I didn't end up getting the rest that I needed. Instead, I burnt out and spent an excessive amount of time recuperating. This became a cycle for me until I finally told myself that I needed to find a way to balance both my priorities and myself. With the holidays coming up, one of my favorite ways to rest is to watch a Hallmark Christmas movie while wrapped up in a blanket and snuggled against my new pups, Adam and Rio. I also enjoy trying new recipes, catching up on my favorite tv shows (i.e. Grey's Anatomy, The Resident, and The Flash) and if I really have the time, read a good book.

Tina: Self-care is a department that I am still struggling in and I constantly have to remind myself to take some time to rest. I was raised to always be grinding and working hard and I definitely still have that mindset. However, my parents grew up in a time period where grinding was the only way to survive. Since I am lucky to have the opportunity to work hard on my own terms, I have been able to find ways to relax and recuperate. Some of my favorite things to do are read and listen to music as I find these activities very comforting. I re-read Harry Potter every year just for that sense of nostalgia. I also love watching shows like, "Only Murders in the Building" on Hulu. Playing with my four dogs is another way I am able to forget about the world for a minute.
Jane Kusuma is an illustrator and designer from Seattle and the one-woman team behind Jovietajane Creative Studio. As the Asian Mental Health Collective (AMHC) began to expand and rebrand, Jane Kusuma graciously reached out to our organization to donate her time and energy into designing the rebrand. Following the Black Lives Matter movement and the rise in anti-Asian hate crimes, Kusuma realized she wanted to donate her time, not just her money. Kusuma chose AMHC after finding our organization through Instagram. She mentions how "mental health is the last thing people think about and donate to" and how she was inspired by her own mental health struggles to donate her time for AMHC. Kusuma wanted to modernize and neutralize AMHC's branding to make it accessible for all ages. She used soft, tranquil color palettes to create a calm and containing environment for everyone who wants to be a part of AMHC.
Jane Kusuma was born in Indonesia and discovered a love for drawing at an early age. At 14, she solidified her decision to pursue the arts and worked towards a career in graphic design. After getting her start in working for major toy companies like Hasbro and Mattel, she began to do freelance work on the side. Kusuma was then sponsored by a company and began working in a corporate setting. However, after a period of time, she began to suffer from burnout and realized her mental health was deteriorating. She took a 3-month sabbatical to reevaluate her life and realized she "would be so much happier doing freelance work."She jokes about "being allergic to the 9-5 schedule" as her most creative hours are in the early morning and at night. Kusuma asserts how the ability to set her own timelines, choose her own clients, and experience different creative projects helps fuel her artistic nature.
When it comes to mental health, Jane Kusuma reflects on how she has struggled with anxiety and depression throughout her life. At 28, she started to recognize the importance of rest. She remarks, "My mental state will always affect my art. I used to think that if I was struggling I would make better art but that isn't true." Kusuma has since placed an emphasis on including joy in her art and making sure to take the time slow down and rest as needed.
Her final reflections include a message to those who want to pursue the creative arts. She asserts that there is no need to buy expensive equipment but rather, to "use the resources you already have." She notes using online resources and platforms like Skillshare to learn and expand on one's artistic abilities. Kusuma also believes that college isn't necessary to those who want to pursue the arts as there are many other ways to learn.
In regards to Asian mental health, Jane Kusuma expresses the importance of speaking out and being open about mental health issues, in spite of being raised in cultures where silence and silencing is the norm, and where mental health is stigmatized. Kusuma acknowledges the difficulty of the times andand emphasizes the need, now more than ever, to care for ourselves.
Puppy ig: @jasper.thepreppy.westie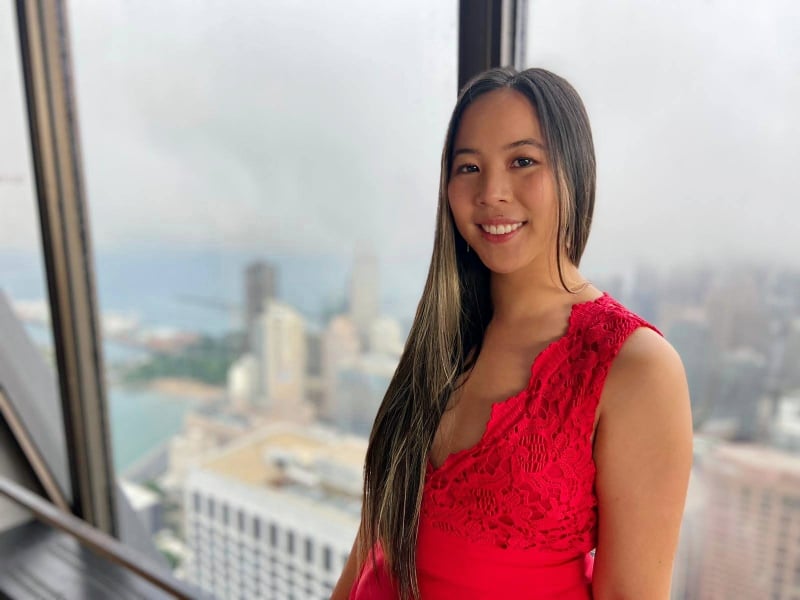 Quarantined in my apartment, afraid to even get groceries, I was powerless. I was glued to my bed, just watching the hours pass by. My body craved social interaction and connection, but all I had was a laptop screen. I shouldn't be resting, I need to be producing. The guilt of even taking a moment to rest seemed overwhelming. I just needed to get through whichever project or assignment I was working on, and then, only then, could I give myself permission to rest. To me, rest was a reward, not a necessity. My body was telling me I needed rest, but my brain was telling me I was worthless if I did. There was such intense shame attached to the simple act of pausing to catch my breath. The cognitive dissonance was eating away at me, and it eventually left me frozen in fear. I, along with so many others, was burned out.
The term burnout was coined by American psychologist Herbert Freudenberger to describe the consequences of severe stress and high standards in helping professionals, such as nurses, doctors, therapists, and more. Today, we describe burnout as a state of emotional, mental, and often physical exhaustion brought on by prolonged or repeated stress. Sound familiar? In the midst of a global pandemic and mass uncertainty, I kept lying to myself that "I just need to get through today" or "I just need to get through this week" or "this month" or "the rest of this year" to push through. I just need that little bit of extra motivation to finish graduate school, volunteer for the Asian Mental Health Collective (AMHC) and be there for my family, or for work, and then I will finally rest. Pushing myself past my known limits was all I ever knew. Growing up as a Chinese-American, I was taught that my performance and results depended on my work ethic. Lack of achievement was only due to laziness and unwillingness to work hard, and the responsibility was mine to keep striving to be better. When I was in college, I competitively swam 20 hours a week, juggled two part-time jobs, chaired three clubs, and had a social life. I was able to do it all–so why couldn't I do even a fraction of this work now?
With our world flipped upside down, so many of us struggled to find a new rhythm, routine, and balance. Perfection was no longer the standard and survival became the norm. Outside of essential workers, Zoom meetings, working from home, and infrequent outings became our way of life. Being social was no longer a luxury. In the past, I used productivity as an excuse (or coping mechanism) to ignore my anxiety, depression, and other mental health issues. Distraction through productivity, if you will. And suddenly, all the structure was torn away from me. No longer being able to predict what was going to happen next, nor be prepared for it, the perfectionist in me was quite literally screaming. To me, my worth was completely dependent on my ability to produce. Even when given the opportunity to rest and pause, I had no clue how to be okay with myself.
American society wants us to earn our living, earn our keep, earn the right to live somewhere rather than acknowledge that we deserve to live even if we are not constantly producing. For many, the pressure of productivity goes deeper than capitalistic tenants. Being a child of immigrants and a victim of the model minority myth is a deadly mix. Ever try to complain about your life when your mom literally survived the Cultural Revolution and used to dig through trash to avoid starvation? Yeah, me neither. Being raised by parents who have sacrificed everything can make our problems seem so small and insignificant. And not only do our problems seem minuscule, but they also add an immense sense of responsibility. So yeah, my mom was able to move across the globe, get her Ph.D. in Chemistry, write her thesis in English (her second language), and here I am currently getting a C+ in Geometry? Some investment I was! As a child, the pressure to succeed to validate my parents' decision to leave their lives behind was immense, suffocating, and unrealistic at best.
Perfectionism, productivity, and high expectations come at Asian-Americans from all angles. Our parents desperately want to see us succeed, our peers believe that our race is the reason we succeed, yet college admissions write off our successes as a disqualifier rather than a product of our hard work or our environment. The model minority stereotype (also called the model minority myth) is a perception of Asian students as perfect: inherently highly intelligent, capable, respectful, and hardworking. The model minority myth is a deadly double-edged sword that harms everyone. Not only is it used to justify mistreatment of other Black, Indigenous, People of Color (BIPOC), it is also used as a tool to overlook and to gloss over Asian-American success as some sort of guaranteed fact. The model minority myth leaves Asians with no room to struggle, no room to ask for help, and no room for error.
In the midst of it all, I somehow made it through the 2020-2021 academic year. After endless online courses, papers, and projects–in June 2021, I graduated with my Master's in Social Work from the University of Chicago. My greatest accomplishment? Surviving. I did not walk away with academic honors, athletic honors, nor did I chair any clubs. I was not a spectacular student, nor did I give a speech as valedictorian of my class. I was, for the first time in my life, just average. And what a feeling that was. To simply be proud to walk across the stage at graduation knowing that through all of my mental health struggles, imposter syndrome, the pandemic, and more seemed like a small yet monumental step for me. I did what I used to think was the bare minimum, and there I was holding my degree in my hands.
As Asian-Americans, we need to start making our "bare minimum" our norm. We need to relieve ourselves of the responsibility to always be perfect. Let's start normalizing our struggles, our pain, our grief, our joy, our rest, our off-days, and our good days. It's time for us to show the world that Asians can be loud, imperfect, angry, rude, tired, sad, happy, and all of the above at the same time. It's time for the Asian-American community to rest. We have endured generations of both covert and overt xenophobia and racism delivered through policy, street violence, and exile. In the past year, we have been labeled a virus, witnessing Asian-owned businesses go under, and watching in horror while Asian elders were attacked, and even murdered. We are carrying generations of expectations, responsibilities, and hope on our shoulders. Instead of working ourselves even harder, the most radical thing we can do right now is to rest without belittling ourselves and invalidating our human needs. We are imperfect, we are human. We don't need to justify why we exist or earn our existence, we already do by being alive.
As a queer Asian-American woman, I constantly think about the ways in which my racial identity has impacted my mental health. It's why I started working with subtle asian mental health and the Asian Mental Health Collective. It's why I surround myself with other Asian people to create spaces and opportunities to connect with our mental health. It's why I work to address systems in our society and community to bridge the disparities that I see around mental health conversations.
Ironically, this writing took me over three months. I wanted to be completely candid and honest with you all about my experience with burnout, rest, and wrestling with my Asian identity during the pandemic. And I am telling you all of this because visibility matters around this topic. If you are reading this because you are doom scrolling or procrastinating on something, know that you have survived every one of your hardest days so far, and I am so proud of you. I say this to you so that I also say this to myself because damn, it can be so hard to be kind to ourselves.
Asking for Help 101
Feeling burnt out but don't know how to ask for help or where to start? Allow me, a recovering perfectionist and Type A personality, to introduce a few ways to set healthy boundaries with your supervisor, professor, parents, and more:
Ask for extensions
YES, I know. Asking is the hardest part, but so worth it. Admitting you need more time, more resources, or even another team member to assist with your task gives your supervisor, professor, or parents know where you are at and how to adjust to your needs. Ask for alternative ways to make up the assignment, points, or project, or where you can make up some ground.
Schedule meetings with professors/supervisors
One of my greatest regrets in college was that I didn't let more professors know where I was mentally. I'm sure that it was obvious in my behaviors (always tired, falling asleep in class, fidgeting, checking the clock every 3 minutes, and more), but as a supervisor or professor, it is always helpful to be clued into how your students or workers are feeling or doing. Office hours aren't just to ask questions about class, it is often a time where a professor gets to check in with a student about how they are doing.
Disclose you are struggling
Tell your supervisor, professor, parents that you are struggling to complete the assignment. More than likely your professor or supervisor will offer up resources or office hours to meet with you and give you the tools needed to finish the assignment on time or even offer an extension.
Look at Disability Accommodations at your university/workplace
Yes, this does exist. Check your syllabi, because there should be a disability status section in your syllabus indicating what action steps need to be taken to receive accommodations. If you are someone struggling with your mental health, it's worth it to ask your professor, your university, or your HR department about what they offer for students/workers regarding resources and accommodations. Some universities and workplaces may need to see proof of diagnosis in order to qualify for accommodations but may still be able to provide resources. Check out a few of these resources below regarding accommodations:
See if therapy is covered by your university health insurance/work health insurance
Many universities offer counseling services, telehealth options, support groups, and more. Student health insurance plans also may have a mental health plan available at an affordable cost. Additionally, some employers provide access to a set number of free therapy sessions every year through employee assistance programs (EAPs). If neither of these resources works for you, The Asian Mental Health Collective also has an Asian Therapist Directory for both the United States and Canada and shows therapists that offer sliding scale cost therapy.
Find your community in person or online
Surround yourself with positive, like-minded Asian people. Growing up in a white neighborhood, I felt isolated and othered. But after immersing myself in my community both in-person and online in groups like subtle asian mental health, I realized how much more to my Asian identity and culture there was than just being a good student. Find role models and connect with people who will accept you for your whole self, struggles, and all. Your university may offer affinity clubs to be a part of–don't pass these opportunities up! We thrive in communities where we feel safe to be ourselves.
I want you to start small and remember all of the times people came to you for help. Why not extend the same kindness and support to yourself that you do to others? This is an incomplete list of how to set boundaries with both yourself and those around you, and your sign to allow yourself to be human. I know it is hard to be kind to ourselves, especially with the way many of us were raised and taught, but we are on this journey together. Thank you for reading.
-L